How do I upgrade to business class on Air India?
18 Mar, 2021
Category:

Travel tips
Author:

Travomint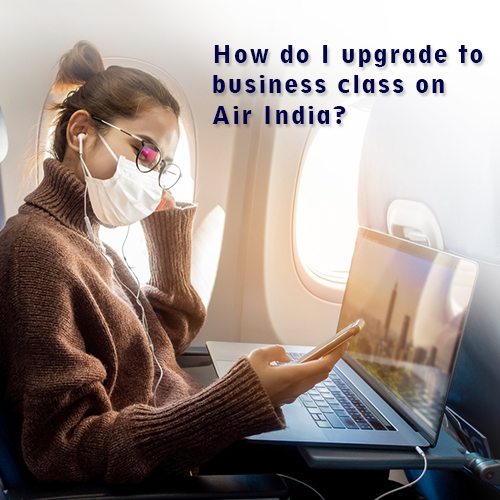 A detailed guide on how to upgrade Air India reservations to Business class
If you have already booked reservations with Air India and wish to upgrade the booking to business class but have no clue about the seat upgrade process? Then, you don't need to worry as in this article you will be offered the complete information on how one can upgrade the booking in time to access the premium services on board.
Upgrading Air India reservations to business class
For the travelers who are looking for information on How do I upgrade to business class on Air India, they can either check out the procedure mentioned in this article or reach out to the customer service for assistance.
Initially, the user needs to check the eligibility of the flight ticket for the business class upgrade.
If the Air India ticket is eligible for the business class upgrade, then the traveler can bid for the upgrade and continue with the process.
Moreover, the traveler can make changes to the reservations 72 hours before the departure of the flight ticket.
Further, the traveler needs to mention the credit card details to confirm the upgrade of the Air India bookings.
After that, the traveler is required to submit their bid and wait for 48 hours until their bid is accepted for the upgrade.
Is there any free upgrade provision for Air India reservations?
Besides, many travelers have a query of Does Air India give free upgrade or not, as per the new scheme, the traveler is offered an upgrade as per the seat availability for trips scheduled until 31st March 2021.
Eligibility for the special scheme upgrade:
2 return coupons or 4 one-way coupons bought via an e-commerce website.
Applicable for domestic sectors only.
Upgrade to business class is available for 2 coupons purchased subsequently via the e-commerce site.
For further assistance you can also talk to Air India Customer Care.
Important Links
Air India Flight Booking
How to Manage Air India Flight Booking?
How can I cancel my Air India ticket?
How can I reschedule my Air India flight ticket?
Customer Reviews