How Can I Rebook My Flight Ticket?
11 Nov, 2021
Category:

Travel tips
Author:

Travomint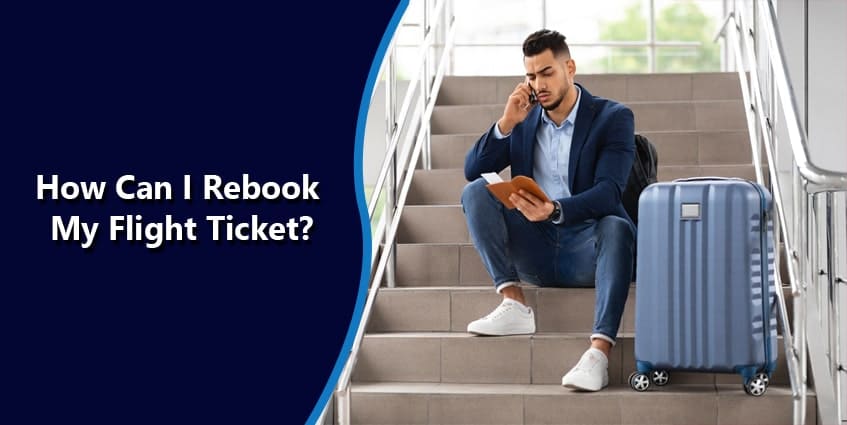 How Can I Rebook My Flight Ticket?
The flight ticket rebooking or rescheduling is one of the same things that passengers doest to get a new date & time for their reservation. But doing so is quite simple & easy to perform with the airlines you have chosen for your trip. Suppose you are not aware of the exact procedure of how to rebook my flight ticket, then for that situation. In that case, you need to follow the below-listed steps & you will be getting smooth delivery for rebooking your flight ticket with your airline.
Steps to Rebook Your Flight Ticket:
First, in the beginning, you need to go to the airline's official website.
After that, you will have to login into the account that you created at the initial time.
Now you have to open the manage my booking section from the airline website panel.
After this, you need to enter here your PNR number & last name of the passenger.
Now click the Next option
After that, select your flight ticket & after that, you need to click on the reschedule option given below your flight ticket.
After that, you need only select a new destination, date, & time for your rescheduling of flight.
After rescheduling, you need to pay dues if added with your rescheduling of the flight ticket.
Now, in the end, click on the save changes button & log out from the airline's website.
However, if you cannot know how to rebook My Cancelled Flight, you should know this you can perform this task in the two best ways. Those ways are contacting the customer care representative, through helpline number medium, or you can go through the procedure of managing my booking section with the airline's official website & then follow the prompts as mentioned for your reference.
How Much Does It Cost to Rebook a Flight?
Passengers sometimes look for the option of switching up their itinerary at their chosen airline for their journey. But in some cases, they are not well aware of how much it cost to rebook a flight so that accordingly they can move their steps in rebooking their new flight for their chosen destination.
However, if you need to know the cost, different carriers are charging at least a $ 75 fee for the domestic & more than $75 for the international flight changes. Therefore, if you need to get more inquiries on the cost of rebooking a flight ticket, you should contact the customer care representative for your guidance at a particular airline.
How Can I Change My Flight Date?
The flight date change process is as simple as the rebooking or rescheduling process. But to perform this task & to know about how to change my flight date, you should contact an expert representative through call service & get appropriate help & guidance from them.
Steps to Change the Flight Date:
First off, you will visit the official airline's website via a web browser
Now you will log in to your account with your credentials
After that, you go in the manage my booking page
Here you will enter PNR details like PNR or reference number & last name of the passenger
Now you will have to select your flight & then hit on change flight to proceed
After you choose your flight
Now pick the flight you need to change
Now select a preferred date for your new flight journey
Now you should also select the new flight ticket as per your preference
If you aren't the premium member, then you need to pay the date change charges
In the end, select the Finish tab & your flight date change process will be done.
Customer Reviews