Can You Get Last Minute Flight?
18 Oct, 2021
Category:

Travel tips
Author:

Travomint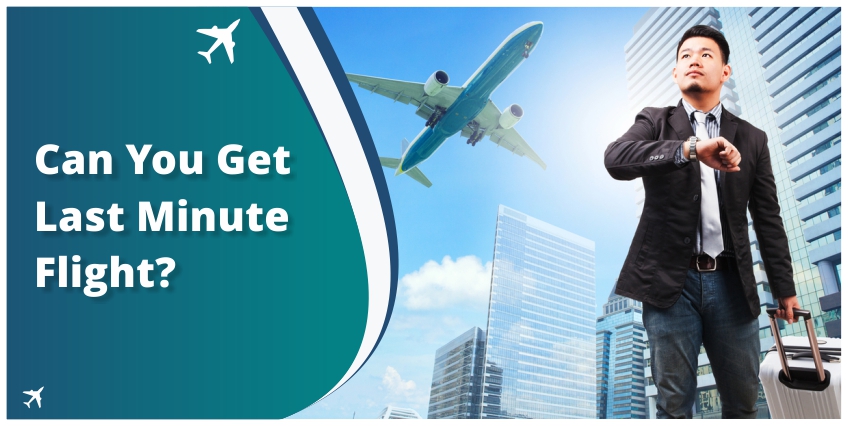 Can You Get Last Minute Flight?
Last-minute flight deals are hard to get. The majority of savvy travellers know the way to find cheap flights is to be flexible and plan ahead. But sometimes things come up all of a sudden, be it the pressing business, a family emergency or a spontaneous vacation, and you have to pack your bags within a short span of days or even before hours of flying. Fortunately, there are tips and tricks for finding a better deal on short notice airfare. Here are the ways to find cheaper last-minute flights no matter when and where you are flying.
Therefore, in order to book last minute flight ticket kindly follow the steps mentioned below.
Look for prices at nearby airports
If you are booking a last-minute flight, don't just look for the airports near your current location and destination. Instead, widen the scope of your search to include nearby airports.

Decide how far you want to travel before you head off and after you touch down, and include any airport that falls into that radius in search results.

For instance, if you are flying to New York City, you may have a notion that JFK is the evident option, but Newark or La Guardia are many a time cheaper.

Similarly, there are more than five airports in and around the city of London.

The airport closest to your final destination may not be economical. Therefore, check ticket prices for the other alternative airports.

There are a few disadvantages to consider when flying into a cheaper airport that might be farther away than you are.

It will likely take longer to commute from the airport to your hotel or office if you choose a less expensive flight that lands at a less convenient airport.

Do not forget to factor in the cost of transportation for that increase in the distance.

In a city like New York City or London, economical public transportation options like bus, subways and trains are considered still to be cheaper than an expensive last-minute flight to your intended destination.
But in unpopular tourist locations, it may cost you more once you land to save a little bit of cash on your flight in the quest for finding last minute flight deals.
Look for one-way flights
Another alternate option is to search for one-way flights instead of a round-trip journey.

Most airlines set the price of their flights like this for domestic flights to sat the least, but if you look for multiple airlines at once, you might find a good deal on two one-way flights on different airlines.

This allows you to choose the most economical one-way flight in both directions, which has the potential to save you your hard-earned cash.

The negatives may include having to pay for luggage on several different airlines.

If, for instance, you flew one way with Southwest Airlines, which allowed two checked bags per passenger for all flights and flew with Spirit Airlines on your way back, you would have to pay for your checked-in luggage and your hand baggage during the second leg of your journey. So be aware and cautious that airline luggage policies differ and sometimes vastly.
Book flights one leg at a time
A more complex approach to the above is searching for and booking flights one leg at a time. For instance, if you have to reserve a last-minute flight from Austin to Cincinnati and can only find high-priced connecting flights, try searching for flights from Austin to Denver and then Denver to Cincinnati. Because Denver or Atlanta, Chicago, etc., is a major airport, there is the possibility to find cheap and direct one-way flights from one destination to the next. Therefore, this is how you can find last minute flights by following the above tips
Customer Reviews