Almora Tourist Places to Visit on Weekend Trip
21 Oct, 2021
Category:

Travel tips
Author:

Travomint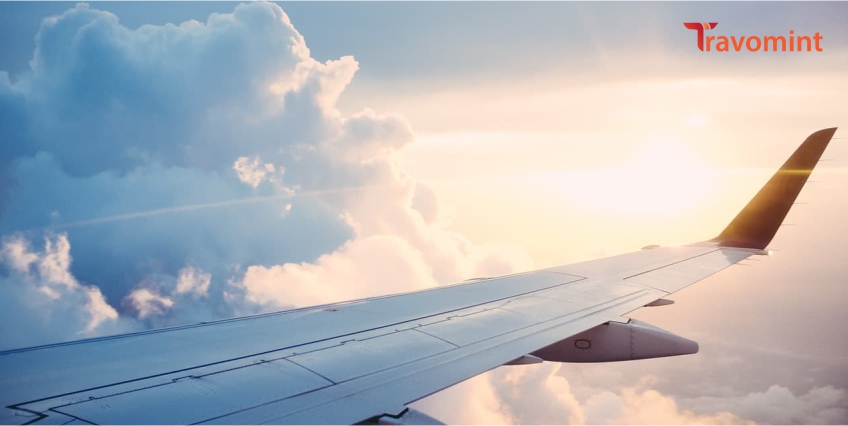 If you don't want to read the entire blog then watch the video given below:
Sitting on the edge of the southern Kumaon Hills of the Himalayan Range, Almora is one of the most beautiful tourist destinations in Uttarakhand. The town rests on a horse saddle-shaped hillock surrounded by thick forests of pine and fir trees and is made fertile by rivers like Koshi and Suyal. Almora is also the district headquarter and is famous for its picturesque landscape, rich cultural heritage, unique handicraft and delicious cuisine. The town is known for its temples that are large in number and attract devotees as well. It is reckoned to be an excellent base for many hill stations in the Kumaon region, Almora comprises busy markets, a melange of culture, and serenity that envelops practically everything.
Popular Tourist Attractions in Almora
Bright End Corner
Around 2 km from Almora, the Bright End Corner is a go-to attraction for Almora visitors. It is a perfect point from where one can watch incredible views of the Himalayan Mountain range. This aperture to nature's spectacular beauty is more splendid at the time of sunset and sunrise. Sunset and sunrise are the most awaited events at Bright End Corner. It is located at a hairpin turn and showcases Himalayan peaks such as Trishul I, Trishul II, Trishul III, Nanda Devi, Nanda Kot, Panchachuli, etc. There are cafes and restaurants around which can keep the tummy satiated while the visitor submerges themselves in the exquisiteness of nature.

Chitai Golu Devta Temple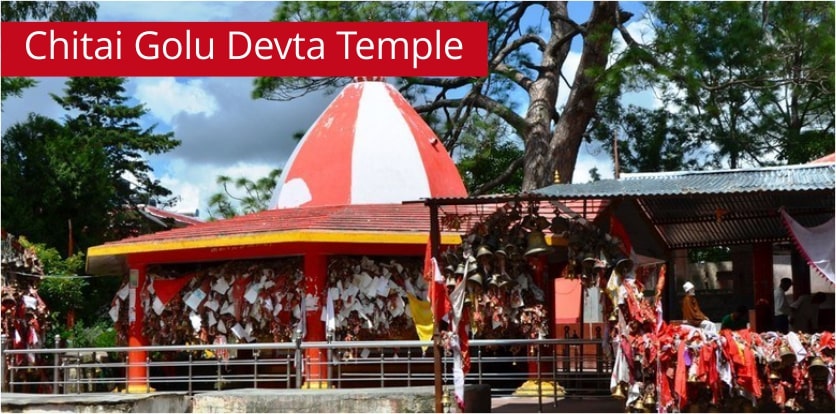 Chitai Temple is dedicated to Golu Devta, who is one of the most revered deities in the Kumaon region. The temple is in Almora and is one of the sought after temples of Lord Golu. Other popular temples of Golu Devta are located in Ghorakhal and Champawat. Lord Golu is considered the God of justice; every day, hundreds of believers submit their wishes on paper in his temple. They have a belief that the Lord of fairness accepts all requests that are made with a clean inner conscience. When the wishes are met, devotees convey their joy and gratitude by tying bells around the premises of the temple.
The temple appears well-defined and extraordinary with the presence of several bells of all shapes and sizes. Lord Golu's shrine is located at a position where one can have fantastic views of the Himalayas. It is a must-visit place that would introduce the visitor to a different religious custom and devotion. Binsar Wildlife Sanctuary is a hugel popular tourist attraction in Almora and is just 25 km approximately from Chitai Temple.
Temple of Kasar Devi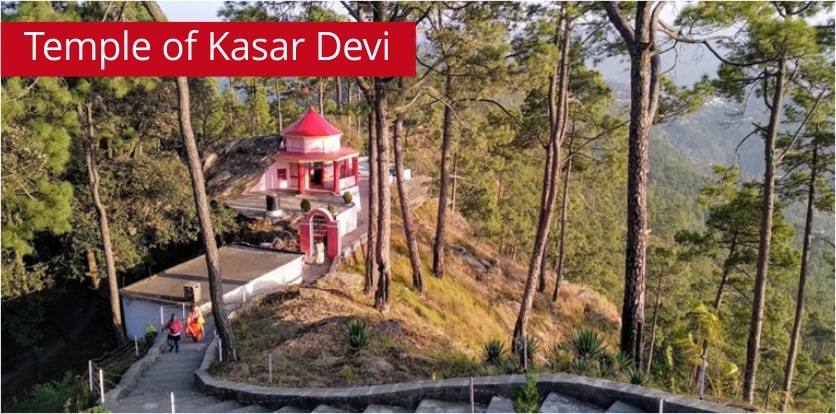 Kasar Devi Temple is situated in the Kasar Devi village in the Almora district, about 10 km from there. The place obtains its name from Kasar Devi, who is the main deity of the temple. Originally a cave temple, a rock inscription in the temple dates back to the 2nd century BC. It is one of the only cave temples in the place
Therefore these were some of the Best places to visit in Almora. Let us look at why is Almora is famous.
Why is Almora famous for?
Swami Vivekanand had fallen in love with Almora and is believed to have spent a lot of time meditating on its quiet hills. In today's Almora, however, it is a busy town with, of course, much quieter fringing areas and spectacular scenery. The peace of mind and calmness that one attains at the Temple of Kasar Devi, Chittai Golu Dev and Nanda Devi is incomparable with anywhere else, and this is why most probably, devotees from far-flung areas throng to these pilgrimage sites, which by the way are amongst the best places to visit in Almora. Apart from it, the famous Lala Bazaar is the place to see some ancient structures; the houses and shops here truly add to the town's charm. A short distance from Almora, the cave paintings dating back to the Stone Age can be found at Phulaseema, about 4 km from Pharkanauli and Lakhuudiyar, which is at a distance of 20 km.
What is the best time to visit Almora?
Almora can be visited any time of the year, thanks to its moderate elevation. However, the autumn and winter months are more than perfect to plan a trip to any part of the district. In the summer months, places like Ranikhet and Kausani can be visited in the district to get respite from the heat.
How do I get to Almora by flight?
The nearest airport for Almora is Pantnagar. Pantnagar is at a distance of 115 km from Almora district. Taxis are available to Nainital, Almora Haldwani from Pantnagar airport. Buses are also available from Haldwani, Kathgodam and Nainital to Almora.
How far is Almora from Nainital?
Almora is around 61 km away from Nainital. You can reach Almora from Nainital by road.
Best Places To Have Food In Almora
Glory Restaurant
This restaurant is one of the most popular restaurants in Almora and is recommended by locals and tourists who have been here repeatedly. If you love non-vegetarian, this place is a heaven on Earth. The ambience is perfect to have mouth-watering food over light-hearted conversations. The prices would not affect your budget too much as it is relatively cheap, for the tasty food.
Dolma Restaurant
It is a well-known restaurant that is known for its dishes of Tibetian, Chinese and Asian cuisine. They have many non-vegetarian varieties though the vegetarian options are limited. But they are sumptuous and full of flavour. They overlook a mesmerizing view of mountains and of the surroundings of Almora. The pricing is also affordable, which is worth the food you get to eat.
Kasar Rainbow Restaurant
Kasar Rainbow Restaurant is another popular restaurant in Almora. You find many backpackers in this restaurant as it is located en route to the trekking journey. The restaurant is famous for the dishes like Italian, Indian, Italian, Mediterranean and Chinese cuisines. They have many vegetarian and non-vegetarian options, which will make your mouth water. The ambience is cosy and warm.
Therefore, this was all about Almora, a place you can visit with your friends and family and spend time in the lap of nature.
Check out this video to Explore more about Almora
Customer Reviews