How do I get a Refund from Air India?
31 Mar, 2021
Category:

Travel tips
Author:

Travomint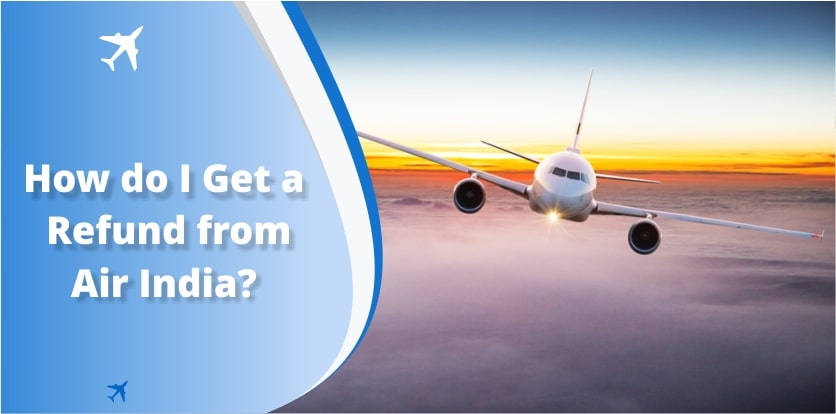 How do I get a Refund from Air India?
Air India is one of the major fly carriers of India that offer the best customer services. It is also a government owned carrier that manages the different types of flying services. However, for many reasons passengers need to cancel their tickets.
It is a common activity and can be canceled due to different reasons. For this, airlines offer refunds. If you have canceled the tickets, and looking for how do I get a refund from Air India? Then it depends on certain conditions.
The airline provides a 24-hour cancellation risk-free period. If you cancel the ticket within 24 hours of purchasing, then you can get the refund
If the ticket gets cancel in less than 24hours, then there will be some basic fare plus fuel surcharges will be deducted
If the flight is the book for international destinations, then you may have to pay some amount as cancellation charges
If the flight is the book for the domestic destination, then the amount may vary as compared to the international one
For non-refundable tickets, passengers need to pay some penalty
For refundable tickets, passengers can get the refund without paying any additional amount
The time period of the refunds may vary and depends on the type of payment you made. If the payment is done with cash, then the time period will be 15 to 18 business days
In this scenario, you can get refunds. It shows that there are some restrictions. So if you are sure about the cancellation, then make sure you are aware of these terms.
How do I Contact Air India for Refund?
Have you canceled a flight with Air India for which you wish to claim a refund? You can claim your refund by making a refund request to Air India. The refund request can be sent in many different ways. To know how you can contact Air India for claiming your refund you may read further.
Contact Via call
To claim a refund for a canceled flight from Air India, the customers can contact the customer service team through call. They can register their refund claim request on a call. For this, they just need to make a phone call on the Air India customer service number. After that, Air India customers need to follow the instructions carefully.
Contact Email
The customers of Air India can also contact the support team through email for making a refund request. They just need to write an email regarding their refund and also add the booking details of their flight. After writing the mail, customers need to send it to the official email address of the Air India support team.
The above-given ways can be used to contact Air India customer service for a refund. The customers can also make their refund requests online right after canceling their flight. They will get a refund request option after canceling their flight. To make a refund request online, the customers need to select the refund option. After that, they need to follow the instructions given to complete the refund request procedure. Air India refund is processed in 5-7 business days, from the date of request submission.
Air India contact numbers
Call 24x7 Customer Care numbers 0124-2641407 / 020-26231407 / 1860 233 1407 from MTNL / BSNL lines and Mobile/landlines of most private telecom operators in India only.
How long will it take to get a refund from Air India?
Air India is renowned for its refund policies. This policy is responsible for a part of its goodwill. Today, Air India stands distinguished for practicing Fare Laws impartially. The passengers have been confident of the process of the Air India refund system. The airway company never hesitates in following adequate procedures resulting in the expansion of its customer base. Specific care is taken that the passengers do not need to haggle around for a refund which would affect their goodwill.
The refund of a ticket is an automatic process that involves initiation from the passenger's end. There are two types of refund- ticket cancellation and flight downgrading also known as transportation credit. In case of ticket cancellation, a simple refund process can be initiated within 15 months of its issue date or 3 months before its expiry. In such cases refund is done in the beneficiary account almost immediately. A cheque is processed in case of cash payment. 20-25 days may be required in case of payment through a credit card.
In case of flight downgrading i.e. transportation credit, the passengers need to send a message to the respective airline, Air India central accounts, and IATA billing section along with the ticket copy and the boarding card. This process shall also complete within few days of applying for the refund.
Quick Links:
How can you check your Air India PNR status?
How do I upgrade to business class on Air India?
How to Manage Air India Flight Booking?
How Can I Talk to Air India Customer Care?
Customer Reviews