A Comprehensive Guide about Group Bookings
05 Jun, 2021
Category:

Travel tips
Author:

Travomint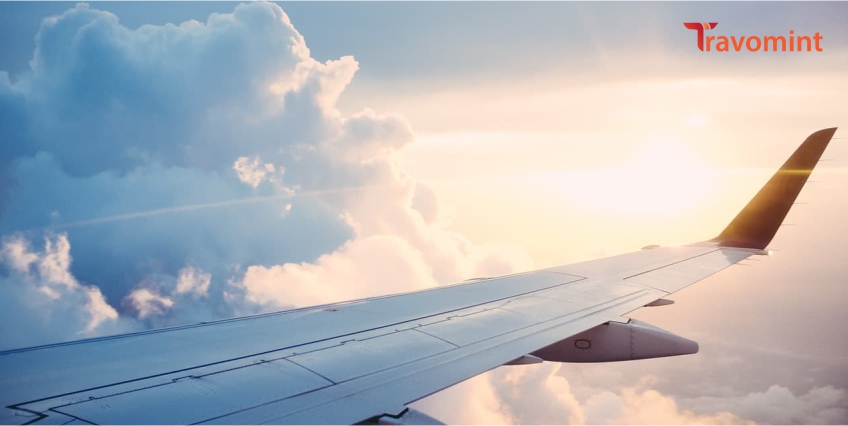 If you don't want to read the entire blog then watch the video given below:
It happens a lot of times when we plan an extended family tour to a place where we need to travel by airways or some business meetups that happen outside the town and we need to make a booking for more than 10 people. This is where we need to do group bookings. In this article, you will come to know everything about the same including prices, fares, discounts, and facilities.
What is group booking in airlines?
Although every airline has a different definition of a group booking, if we talk about generic terms, when you are traveling with more than 8 or 9 people, to the same place, via the same airlines, in the same aircraft, then it is called a group booking. There are various perks that you can enjoy if you avail of a group booking that you will come to know about by the end.
Is it a good option to go for group booking in terms of finance?
Precisely speaking, it's not a good option to go for a group booking. You can compare it on either the official website of any particular airline or on the website of any travel agent to find that there is a huge difference in the individual cost of a flight and the cost per seat you need to pay when booked in a group.
What will a smart travel agent do in case of a group booking?
There are situations when we come across people who charge a big amount to complete the booking when it comes to many people traveling together in a group. All you need to do is to be aware of a trick that even if you are traveling in a group of 25, you can easily divide the people into groups of 8 and book at the interval of a couple of hours. This is how you can prevent yourself from paying such big amounts in the name of group booking. This is what you need to learn about How do I book airfare for a group?
How to make a group flight booking with an airline?
Suppose you have to fly with your family or friends to some destination. In this case, making the reservation for every person separately might be difficult. Most airlines provide you with an option to make group bookings in these types of situations. One can book the whole group at once, saving time and effort. You can view this blog to learn all about group booking.
How do I make a reservation for a Group?
If your group has at least ten members, you are eligible for group flight booking with most airlines.
Visit the official page of the respective airline or call +1-802-341-3403.
Click on Book My Journey and select the group booking option.
Follow the simple process of booking and next provide the details of your group.
Pay and get the booking details on your registered number.
Note: if you have any doubts about a group booking, dial +1-802-341-3403 for help.
Is it cheaper to travel in a group?
As the departure date comes closer, any popular airline will increase the prices accordingly. A ticket that you can enjoy in 50 bugs will cost you 150 bugs if you book near the departure date. The travel agent will decide a cost as per the average of two numbers and you will end up paying more for the same seat.
Do airlines offer discounts for groups?
Generally, it does not happen that an airline offers discounts in group bookings. In fact, it is even costlier to make group bookings in the cases of maximum airlines. You must be wondering that if group bookings do not offer discounts to the passengers, then why do they do so? The only reason behind making a group booking is to enjoy a flexible flight and that all the members of a group should travel on the same route in the same aircraft.
Customer Reviews