Will Flight Prices Go Down in 2022?
25 Mar, 2022
Category:

Travel tips
Author:

Travomint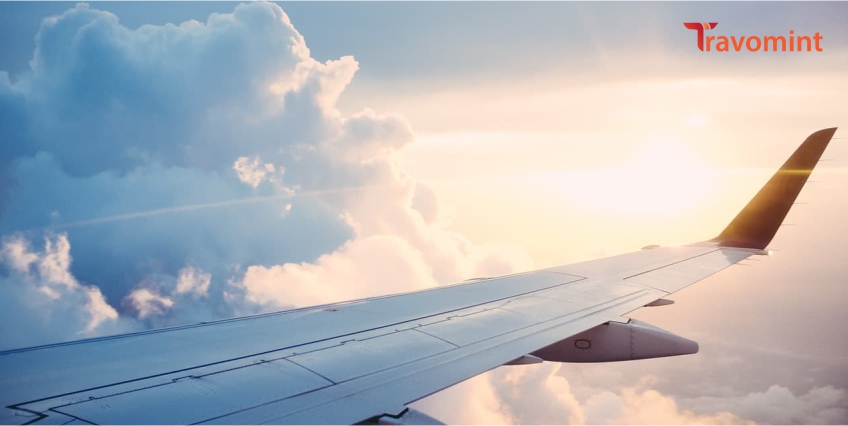 If you don't want to read the entire blog then watch the video given below:
Travelers can plan their trips to various destinations in 2022 to enjoy their vacations and business trip appropriately. Currently, everybody can notice that fuel costs increase day by day due to Russia's invasion of Ukraine and COVID-19 cases. Hence, rising fuel costs and high demand are forcing airlines to raise for passengers, struggling with widespread inflation, and reaching all the prices of flight booking services higher on day-to-day business hours. Suppose you are expecting and asking that will flight prices go down in 2022 to make your flight journey smoothly? In that case, gather essential information related to flight booking services and get discounts while booking in each season.
Is It Possible for Flight Prices to Go Down in 2022?
When planning for a flight journey to decent weather from March to June, be aware of the flight booking cost and ensure you can have an excellent discount when you book your flight ticket at the right time. Likewise, if you wish to inquire will flight prices go down in 2022, you must understand the genuine concept of flight booking and go through the appropriate points for the flight prices provided by future travel planning experts.
When you plan for a trip in 2022 can unlock huge savings by being flexible and choosing the correct month to travel suitably.
If you have selected domestic flights in the ideal month like January, February, March, April, May, and June, you can save more than ten percent for the booking costs.
You can plan for a flight journey within 3 to 4 weeks and get a cheap flight booking service to your favorite destinations accordingly.
It will be necessary to find the best deals and offers on airfare in 2022 and choose international and domestic airfare that can go down at least 20 percent.
Thus, if you are in doubt and asking the same question that will flight prices go down in 2022, you need to gear up to book your flight ticket.
What Are the Flight Prices in 2022?
Flexible dates and times always instruct you to get the best prices for the flight booking that you can manage on the same booking website perfectly. Hence, when it comes to finding the flight prices in 2022, you can avail powerful comments from the representative team that ensure you get flight booking service at the lowest prices in 2022.
You can seek savings tips from the best customer representative team when booking your flight ticket on the booking website.
The best travel agents have released their seventh annual report in partnership with various airlines revealing travel hacks, including the best time to book airfare in 2022.
When you travel in 2022, you can choose the upcoming months from April to August, which could be cheaper when you book domestic and international flights.
Suppose you wish to know additional information for flight prices in 2022. In that case, you are always free to contact the airline's customer representative team to assist you at your suitable time, ideally.
Book Flights for 2022 in Advance
Going for the flight booking in advance would be essential to secure your booking and pay the lowest cost accordingly. You can approach a travel agent to ask should I book flights for 2022 to save more and ensure you can have massive deals and offers to secure your flight booking for a longer time. You can make your travel experience pretty successful when you book your flight ticket in advance in 2022 and enjoy your flight journey with your family and friends at your convenient time perfectly.
Customer Reviews