What days is it cheaper to fly?
06 Jan, 2022
Category:

Travel tips
Author:

Travomint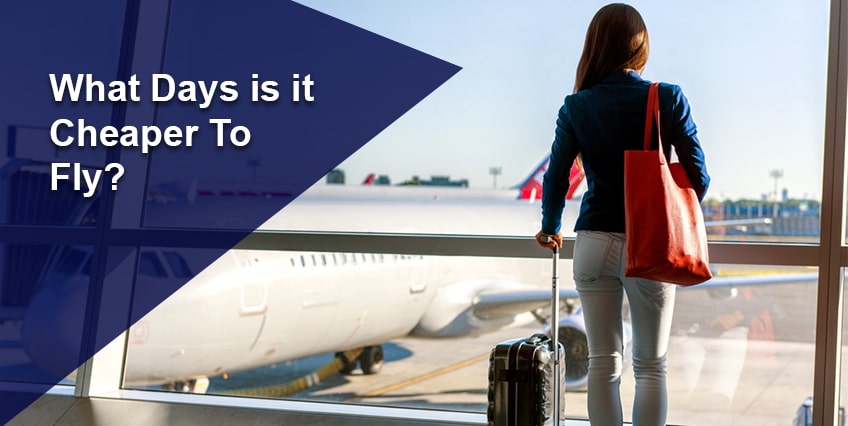 What days is it cheaper to fly?
A lot of airlines do offer reasonable or affordable prices to all their customers or cheap deals through promo codes or a wide range of different offers through which customers do get the best deals that they are looking for. A customer receives a very convenient or reasonable deal from their dreams airlines and provides you the value you always dream of having in your kit.
Usually, there are a few days on which passengers get the cheapest deals, such as Tuesday, Wednesday, or Saturday. Different customers are looking for affordable deals if you are an international traveler and get good services. Cheaper flights are available on the other search engines, and they do get the services you need.
The cheapest days to fly are Tuesday and Wednesday, and it entirely depends on which route you are flying on. Mondays and Thursdays are the cheapest days to pass on, and it provides the affordable deal you need. Sunday and Fridays are the most expensive days to fly on.
It is being believed that airfares tend to get lower for Tuesday or Wednesday. After Tuesday and Wednesday, the next day's flight believes that it provides the services you need at very affordable prices depending on its routes.
Night- Hour Flights
Usually, Night hour flights are the cheapest flights you do get, and it saves a lot of money. One can easily find the lowest price for the early morning or late evening departure. On the domestic routes overnight, Nights flights are cheaper than very often cheaper than daytime flights. It does provide you with the tickets that you are looking for. You can easily save a lot of money by flying through the night, doing the cheapest flights, and getting the quick services you do get at any given point in time.
Christmas Holidays
Christmas travel generally is more flexible as it falls on different days of the Week. Families do prefer to take an extended Christmas vacation. Passengers get the cheaper tickets on the eve of Christmas, and it makes a perfect holiday through which passengers do get the best holidays, and it provides the assistance you need. At times Families do prefer to have a more extended vacation, or they look for the which does give have extra holidays, or they look forward to serving the highest rates and offering you very convenient or affordable prices deals through which you can easily able grab an unbelievable deal through which you can easily have a very incredible offer that you wish to have at any given point of time.
Thanksgiving Holidays
Different Airlines offer you special or unbelievable offers through which you can quickly get a complete package through which you can grab very incredible packages. There are different sets of holidays marked throughout the year, and flight rates keep on changing due to festival seasons through which you can quickly grab the finest deals. And the Best day to book a flight is Tuesday. Usually, if someone books a flight at late hours, they get the cheapest deals at night. Night tickets are more affordable as compared to daytime. If someone makes an advanced reservation, they get the cheapest flight and enjoy the hassle-free services of cheap or unbelievable packages.
The above written ways will guide you on the best days through which you quickly get the very best or affordable price through which you can quickly get connected and do get cheap deals at any given point of time and do enjoy the best services of the airlines. You do the value that you always dreamt of.
Customer Reviews