What day is the cheapest to book a flight?
06 Apr, 2021
Category:

Travel tips
Author:

Travomint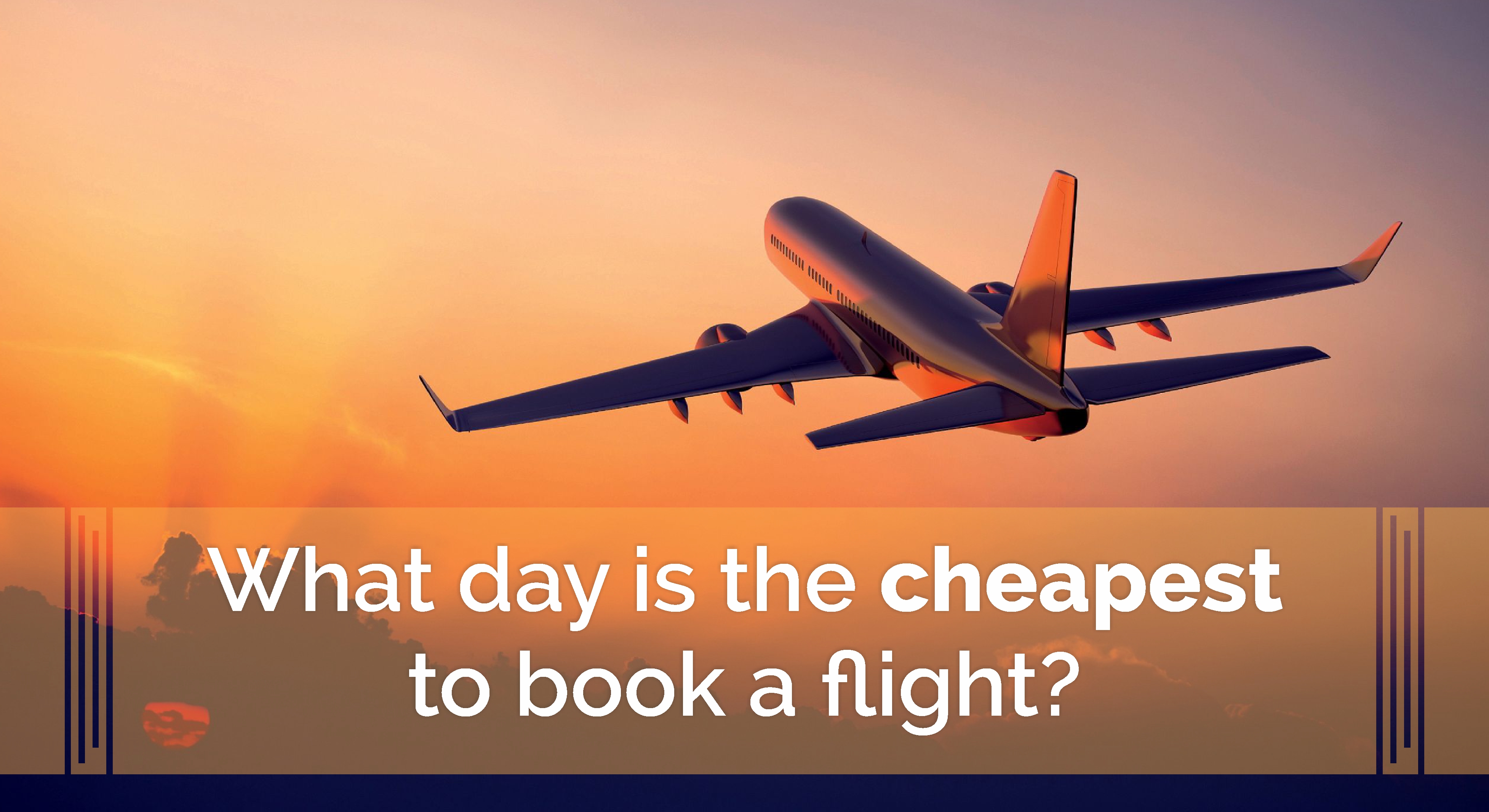 What day is the cheapest to book a flight?
Have you been planning to travel via an airline? But have also been thinking about how to fetch cheap flights on a particular day? Well, booking cheap flights could be confusing sometimes but one can easily get their budget-friendly flight tickets with some simple hacks. When it comes to finding a cheap day to book a flight, one needs to consider various factors before planning their trip. Hence, to save trouble and time, this post is going to help you with everything.
Get To Know About The Cheapest Day To Book Flights On An Airline
As per the research, Tuesdays & Wednesdays are the best days to book cheap flights. However, this can also vary on the destinations, routes, and other booking info. Besides, one can save up to $73 on their bookings, and if you are planning to travel on weekends (domestic) such as Sunday, then it might be quite expensive for your travel.
If you are flying internationally, then it is suggested to travel on weekends, especially Saturdays. However, it is better to make your reservations at least 2-3 weeks before the planned departure date.
Additionally, you can also make your flight booking online at midnight around 3 on Tuesdays if you are planning last-minute travel plans on any airline.
Moreover, it is also suggested that you should Book A Flight after signing up for the cheap fare alerts on your respective airline. In this way, you'll be able to book affordable yet premium fares and make your travel amazing.
To get cheap flights online, you should always make the booking on the weekdays, especially on Tuesday and Wednesday. These two days are considered the best to save your money. If you are looking for more tips on saving your hard-earned money, then we will let you know about the tips that can help you out to get the affordable price of your flight ticket.
Tips that can provide you with the best flight tickets in the airline:
Go make the booking early in advance
You can make the booking well in advance to get the best price for the flight ticket. You should make the booking at least 3-4 months in advance so that you have the time to wait for the flight tickets and the deals to make the booking.
Booking at the airport is always considered an easy option for passengers. You can save the online charges by making the booking at the airport. If you are staying near to the airport, then we will recommend you to make the booking at the airport.
Why do most airlines lower their fares on Tuesday and Wednesday?
It is not a hidden fact that when booking a flight in cheap fare then most of the airlines offer lower charges on Tuesdays and Wednesdays. Also, travel agents advise and prefer to get the reservations doing these days knowing about the fewer charges as compared to other days. Now, if you want to know why maximum airlines offer Tuesday and Wednesday as the lower fares then you can refer to the information and some interesting facts mentioned below.
Knowing About Some Interesting Facts on Lower Fares on Tuesdays and Wednesdays!
The flight fares are cheaper during Tuesdays and Wednesdays because most of the airlines have covered their business on weekends. And now they want to gain some passengers as a part of customer retention. This idea not only attracts passengers but also impresses them.

And these days are specifically chosen because less number of passengers would prefer to travel at the start of the week. This means that although airlines offer the lowest fare they are limited tickets.

This feature or sale of the tickets might not be available by some airlines. So, it is better to cross-check before you proceed with bookings.
Hence, if you need any further help or information about cheap flights online and their best days then this is the best place. However, you need any more details related to this offer or the airlines and its service then you are welcomed to contact the customer service of your respective airlines.
Customer Reviews