How to Get Vistara Group Booking?
14 Jul, 2021
Category:

Travel tips
Author:

Travomint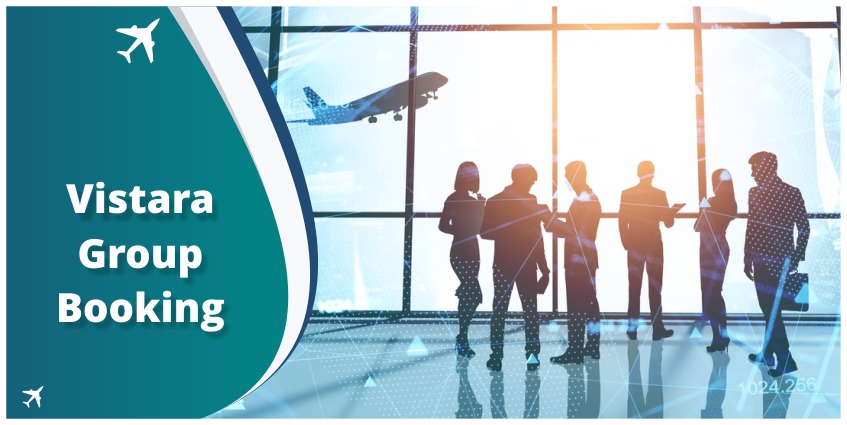 How to Get Vistara Group Booking?
Vistara is the Indian full-service airline that provides customers with A1 quality services, facilities on board and on the ground. These facilities and services include entertainment, good legroom space onboard, hygienic meals, movies, TV shows, soft drinks, and little games for the children on board. The main hub of Vistara Airline is Indira Gandhi International Airport. The fleet size of Vistara is around 50 plus aircraft and it also provides the Vistara group booking for the customers. Now sometimes people want to travel in a group that consists of around 10 to 20 people so to enjoy their vacation trip while roaming in a group. Now if you want to know about How to get a Vistara group booking so that you could easily book it and get the opportunity of a group trip.
For that you need to go through these simple steps:
At first, you will have to go to the official website of the airline
After that click on the sign-in option, then provide the username and password to sign in
Once you get signed I then click on the book option
On the booking page, you have to click on the group booking option
And after that provide the details of all the group members one by one
Now you will have to select the class, destination, date, and time accordingly
After that, you will search for the flight from the list according to your preference and compare it with other flight details
Once you select the flight and then click on the payment option and mode too
Now you have to provide the details of credit/debit card for payment
Now you will receive the verification code on your mobile or on your email ID
Get the code type into the verification box and submit
At last, you will receive your e-ticket via text message or email.
So, by following the above simple steps you can easily know How to get group booking, at Vistara airlines without any hustle or bustle.
How to Get a Discount on Group Booking?
Customers seek the ways through which they could easily get discounts on the group bookings for their travel. Now if you want to know How to get discount on group booking so that you get discount & good deals with Vistara airlines.
Then for that here are some of the points that will help:
You can go for in advance group booking that to around 1-2 months
By using miles & coupon codes for group booking
Try to go to the airport counter for group booking
Get to the customer service representative who will also provide you great discount deals for group booking.
Therefore, these points can help you to get Vistara group booking deals, with great discount offers for your trip.
However, if you need more information related to Vistara group booking deals, then feel free to contact the customer care service team executive that will help you and will also provide you with the best deals that are out for the Vistara airlines group booking. Their services are available for the assistance of customers 24/7 for instant help.
Customer Reviews