A Quick Guide to Plan Your Trip to Dubai
10 Dec, 2022
Category:

Travel tips
Author:

Travomint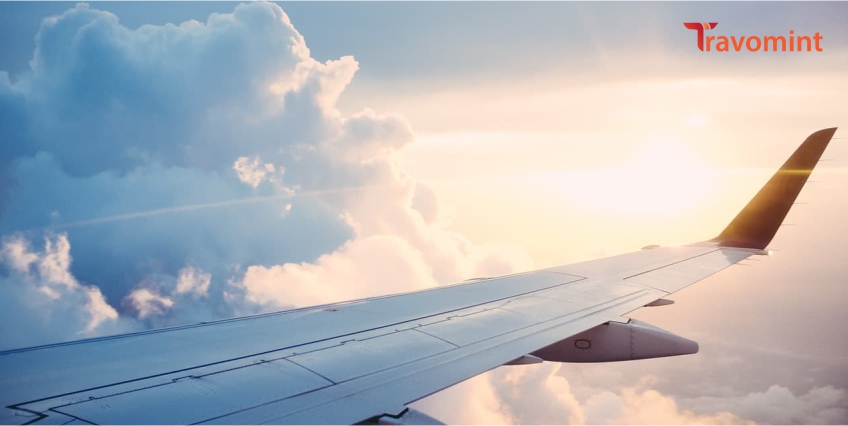 A quick guide to Plan your Trip to Dubai
Dubai is a fantastic travel destination in that it is located and connected to various parts of the world, so getting in there is not a big deal, the actual query is how you can plan your trip and make it most budget-friendly. Most of the time, travelers can get help from travel consultants or tour guides to plan a trip anywhere. But there are many examples of people needing a better experience since many tour guides will only take you to places with the best discounts. We decided to make a guide to assist you regarding the best time to go to Dubai and to plan your trip to Dubai.
How to plan your Dubai Trip
You might have fundamental questions, and here we will answer them. The questions might be when to travel, for how long you should be visiting, where to stay, and when to go, etc. of course, the most critical question is Budget. Most of us decide on the Budget and then see when we can fit it into it. We will cover all that too here!
When to Travel
So, if you have flexible dates, or you have the flexibility to choose when you should travel to Dubai, but you need to skip the summer time to travel to Dubai, you should know when is the best month to Visit to Dubai, is the early winter season from November to April. Still, people travel to Dubai anytime, so how could you even know when you should visit there?
Let's look at certain Advantages and disadvantages to make it more transparent.
If you travel from November to April, this time is considered the Peak tourist season. You will see the best weather at this time, and more attractions are open this season, such as the global village and the Miracle garden. Most festivals and entertainment will be there, but at this time, the fare is high, and the food is at a higher rate.
May to October is considered the off-season, where comparatively cheaper airfares and hotels have the more affordable rate because of the cheaper airfares.
How long should you need to Stay in Dubai?
The ideal stay in Dubai is 7 to 8 days as a tourist, which is also the most cost-effective, some travel planners give packages of 4 to 5 days to Dubai, but according to us, that is very hectic, so we won't be suggesting you to do that, even though on your Budget, you can expand your flight trip to cover the more attractions of Dubai, for your flight beyond the ten days, we suggest you have a day or at least half a day off to relax. And the best weather in Dubai is around the year, so you can still visit anytime, but early November and April have good weather.
Best things to do in Dubai
The Burj Khalifa: the most prominent building in Dubai, started in 210 and has 163 floors. You can visit the 125th floor for the epic view of the city, and at 399 AED, you can climb higher to the 148th floor to see the luxury lounge. From that point forward, you can get a beautiful view of the beautiful city and the desert. The iconic tower has various things, such as hotels, restaurants, private residences, corporate services, and the bar lounge. At night, the building will be illuminated by the fantastic view, and the light will show fish, palm trees, and the view while the water fountains dance to music.

A Desert Safari: If you want to taste the beautiful Dubai deserts, go on a day-long safari. You will also be able to explore the desert, watch the birds and the wildlife, and explore some traditional food. The tour offers the jeep, camel, and horseback riding excursions. A day-long trek would start at around 439 and the per individual.

Visit the Global Village: This vast entertainment site has performances, dining, shopping, and visitors all coming together to create an incredible cultural experience. It is something like the Epcot center at Disney WORLD, except it shows the various cultures of the Middle east. You can enjoy ice skating at the snow fest Ice Rink, visit Ripley's Believe it or not, or take the thrilling ride at the Carnaval amusement park.

Explore the Dubai Miracle Graden: This beautiful green garden started in 2013 and spread over 72,000 square meters, making it the world's best natural park. It is home to millions of flowers and all kinds of flowers, and In addition, you can see the various experiences that can be changed every week and the daily parade with live music full of lower grabs. If you are hungry, there are more than 30 food and drink options, including candy shops, cafes, and a juice bar.

Enjoy the kite Beach: This one is an excellent place if you love kitesurfing or water activities. The manufactured beach is one of the most amazing and popular in Dubai and features lots of white sand, kid entertainment activities, food, drinks, a fitness place, and more things to see. The winds pick to start from the afternoon, making it an excellent time to see water or sit back and watch others do it; if water activities are not your thing, come here to catch some rays, and relax as it is free and open to all the visitors. You can relax there and have fun with your loved ones. Make sure you visit in the afternoon time so that it will take good sunlight and the perfect wind to make your day even more beautiful.
The Dubai Average Travel cost
Hostel Prices:
A room with 6 to 8 beds is around 80 AED per night.
The wifi is available.
A complimentary breakfast is also included.
For the Private room with an ensuite bathroom, you must pay 175 AED per night.
Budget Hotel Prices: the 2-star budget hotels at 285 AED in the primary or peak season. In the off-season, budget rooms cost around 90 AED, except for the coffee maker and AC. There are various Airbnb options in Dubai. A Private room starts at about 100 AED per night though you can expect to pay double the amount if you do not book early.
Hence, these are the things you should consider and also have an idea about the average travel cost to Visit Dubai whenever you plan to visit Dubai, or if you have any queries, you can reach out to us or write your question in the comment box. We would love to assist with your trip.
Customer Reviews