Book Your SpiceJet Airline Group Flights
01 Jul, 2021
Category:

Travel tips
Author:

Travomint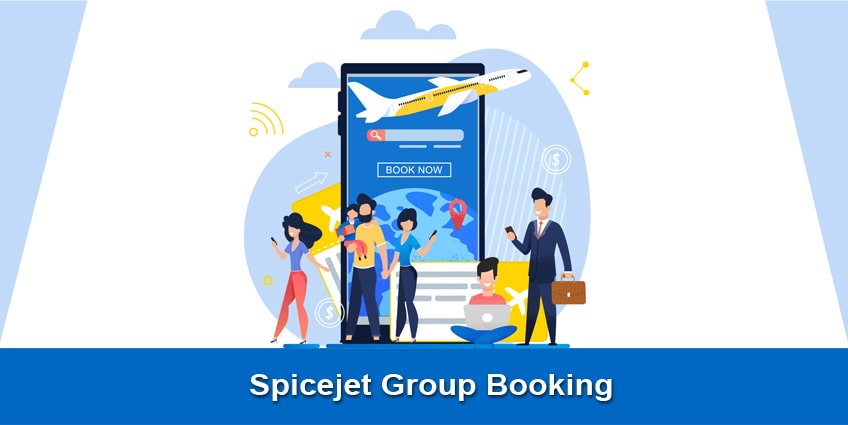 Spicejet Group booking
In order to make Group reservations on Spicejet then users are required to follow the steps that are mentioned down under.
Getting a custom quote
In case of group travel, passengers are required to connect directly with the Spicejet airlines. Once you contact the airline, they will get back to you with a custom developed quote for your Group reservation with their airline.
You are required to provide details regarding the number of passengers along with the travel dates.
You cannot book online tickets in case of group travel and you are required to make manual booking for your Spicejet flight for Group booking.
Also make sure that you donot hire any travel agents for making group reservation as the charges often escalate. However, if you donot wish to go through the complexity involved with Group reservations, you can then connect with the travel agents.
Also passengers may resort to calling the customer service representatives who are present around the cock to provide support and assistance with Group travel reservations. Passengers are highly recommended to get in touch with the customer service and support team regarding Spicejet Group travel reservations.
The customer service professionals will guide you through the entire Spicejet Group booking. If you are making online reservations with Spicejet and are facing complications, then you can connect with the customer support professionals at Spicejet to get help and assistance with your reservation.
Can you get a group discount on flights?
In order to get group discounts on Spicejet flights users are required to connect with the customer service and support professionals at Spicejet.
Make a call on the Spicejet helpline number to enquire regarding the discounts and offers that are ongoing as far as Spicejet flights are concerned.

To raise an enquiry regarding the deals and discounts for group travel you may also drop an email on the designated customer service and support email address that is easily available on the official website of Spicejet.

Connect with the customer support team at Spicejet using the live chat option that is available on the official website of SpiceJet. You could enquire regarding the same from the live person who joins the live chat with you.
For getting a group discount on Spicejet flights, passengers are required to have a group of more than 10 people.
Also the airline runs some additional discounts that can be clubbed with your Group travel discount.
If you happen to have the membership of the frequent flyer program with Spicejet then you are in for saving huge on the base fares offered for Group travel.
You could also utilise the collected miles for making reservations with Spicejet for Group travel.
Is it cheaper to travel in a group?
If you are interested in getting cheaper air travel for your friends, family or colleagues then it is highly recommended to go for Group travel with Spicejet.
Bulk buying is always the right option in any scenario and in terms of flight you tend to get cheaper fares when you do bulk buying.
Customer Reviews