Online Doctor Consultation: A Blessing in Disguise
09 Jun, 2021
Category:

Travel tips
Author:

Travomint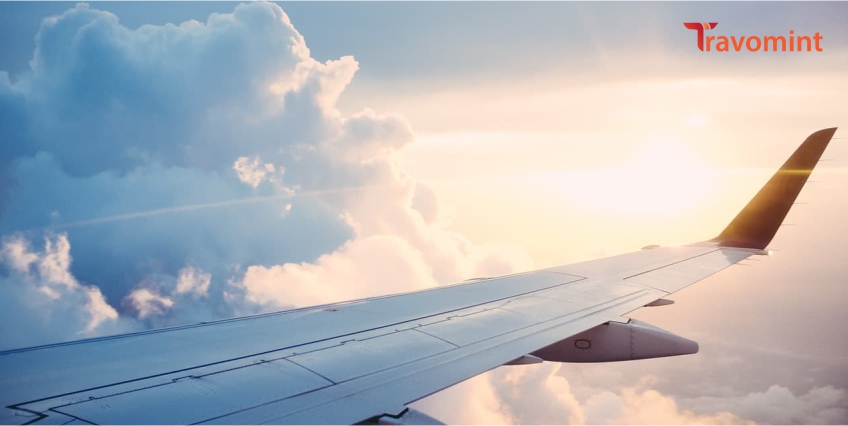 If you don't want to read the entire blog then watch the video given below:
In an effort to provide cost-effective doctor consultation to its patrons, Travomint has associated with Clinikk. Every traveler who books even a single ticket via Travomint will get a subscription to 3 months of online doctor consultation available on the Clinikk App for only INR 60. The aim of this association is to provide good quality, affordable, and easily accessible healthcare plans for every traveler.
The challenges that are being faced by Indian healthcare are mammoth. If stern actions are not taken in the near future, they are only going to multiply in the coming years. Many of the complications are neither a result of the technical capacity nor of the paucity of resources, they exist due to financial instability.
The National Digital Health Mission launched by the Government of India on the 74th Independence Day focuses on 4 key features: Health ID, digital doctor, personal health record, and health facility registry. The need for online doctor consultation has risen with the outbreak of the Covid-19 pandemic as people find it difficult and unsafe to go outside in order to see a doctor.
The pandemic has not only affected millions of lives on earth but also taxed the healthcare system and resources immensely. The primary health measures adopted by the public include wearing a mask, practicing social distancing, avoiding gatherings, and crowding. WHO (World Health Organization) has recommended a shift to a digital platform such as online doctor consultations, to stop the spread of the novel coronavirus.
If you are also the one who is wondering what online doctor consultation exactly is, and how it works then no need to stress yourself further. Scroll down to become better acquainted with this term.
Elimination of venturing out of your home
These critical times of pandemics have imposed many restrictions to curb the spread of the deadly virus. Even if you are travelling for medical consultation, commuting to and fro to the hospital could put you at risk of catching the highly contagious virus. In such situations, online doctor consultation proves to be a boon because it enables you to get the best medical guidance in the comfort of your home.
The 3 months subscription of ClinikkTeleConsultation provided on ticket bookings via Travomint allows you to book unlimited doctor appointments along with a flat 20% discount on medicines and lab tests. No matter in which part of India you live, you can receive the best doctor consultation from qualified doctors.
Access to qualified doctors
There is no need to invest a lot of energy while finding a good doctor. Highly qualified doctors are available on Clinikk. Online doctor consultation is your rescue in these hard times, as it enables you to receive primary care from a specialist by means of technology without having to step out. It enables seeking the advice of the greatest and most experienced specialists, whom you may reach quickly by using online doctor consultation.
There's no chance of contracting an infection or getting sick
Because online doctor consultation allows you to consult with a doctor from the comfort of your own home, it eliminates the need to travel to a hospital or clinic where a large number of people are gathered in a waiting line, which is a potentially dangerous situation during a pandemic's peak phase. Online doctor consultation removes any potential hazards of contracting a dangerous viral infection or any other virus because you do not come into contact with any other patient. So, rely on online doctor consultation to avoid infection and ensure your safety.
There are no transportation costs or time constraints
Online doctor consultation allows you to see and communicate with your doctor on your laptop, mobile device, or computer, saving your money on fuel and public transit, as well as eliminating the chance of being trapped in traffic for hours. Even better, you won't have to wait in huge lines to see a specialist in a clinic or hospital. Online doctor consultation thus saves you a lot of time, energy, and money. All you have to do is schedule an appointment and talk with the doctor from the convenience of your own home.
No need to take time off from work
When you have an appointment with your doctor at the hospital, you must take time off from work, online doctor consultation eliminates this inconvenience. Video visits minimize the need for you to take time off work because you can connect with your doctor from any location that provides you with privacy and at your leisure. Simply book your online doctor consultation during your lunch hour and communicate with a board-certified physician from the comfort of your cabin. Follow the doctor's follow-up advice to stay well and avoid missing a day of work or wasting your vacation time.
Eliminates concerns about the elderly and childcare
Most of us prioritize child care and the care of elderly family members. In this pandemic, finding alternate care while you are away from home for a hospital visit can be tough. Moreover, taking your child to the hospital to see a doctor can be dangerous and stressful, as children are among the most susceptible groups. Seeking online doctor consultation overcomes these difficulties of elderly and child care by allowing you to see a doctor from the comfort of your own home while continuing to fulfill all of your family responsibilities.
Frequent Consultation
Patients with chronic health issues may need to see their doctor on a regular basis. Online doctor consultation can be a blessing for these vulnerable groups since it allows them to consult professionals and obtain the greatest medical care as often as they need it from the comfort of their own homes. This removes the need for the risk of repeated hospital visits to see a doctor, as well as ensuring one's safety during a pandemic.
Customer Reviews