Is October a good time to travel to Los Angeles?
21 Sep, 2022
Category:

Travel tips
Author:

Travomint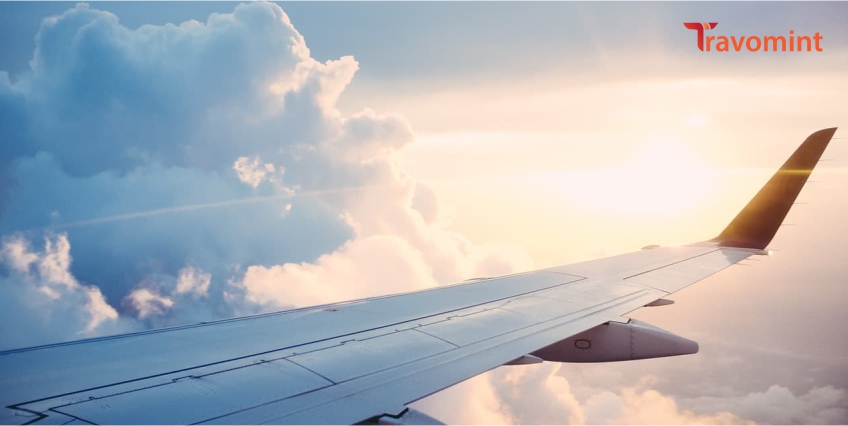 Is October a good time to travel to Los Angeles?
Sun-kissed Los Angeles is famous for its summer vibes, suggesting that summertime is the Best time to visit Los Angeles, but Your visit may depend upon the type of trip you are looking for. Award season, for instance, has a very different feel to exploring the festive vibes of the summertime. But if you are busy and have Time in October, then going in October can be unique.
As winters are coming, and September will end soon, the number of tourists will decrease. While October is considered the off-season, Many tourists wonder if they can get there before it is buried under the snow. And if you made a plan to go to L.A. in October and wondering if October is the best time to visit Los Angeles, thus in this particular article, we will provide you with some details on how you can plan your excursion to L.A. in October. So start dreaming and then get planning that L.A. trip now.
Best Time to go to LA
Fall is another fantastic time of the year in Los Angeles. The summer crowd has become less, though the temperature remains warm. The average rainfall remains less, especially in September, and October, the last month of the summer, is known for the plenty of street festivals and events. Meanwhile, the fall season is also an ideal time to explore L.A.
October month Offers pleasant temperature, good air quality, and a much lesser crowd. The clear skies and the great sightseeing activities, and the outdoor attractions. Surprisingly, Los Angeles receives a maximum number of tourists during the summer. The winter month of December to February experience frequent rainfall, and the period from January to April is the for the southern California city.
Weather conditions of Los Angeles in October
In Los Angeles, the weather is dry but comfortable during October.
The daytime temperature tends to be as low as 80s F (27-28 C), and at the start of the month, it falls into the mod 70s F (24-25 C) near the end of the month.
The high temperature was reported in October at 108 F (42.2 C).
The low temperature in Los Angeles is reported as 41 F (5.0 C
Things to do in Los Angeles during October
The following are the top activities in October in Los Angeles. Please peruse this post on what to do in Los Angeles this month. It incorporates free activities, night and family-accommodating activities, attractions, and other best activities in Los Angeles. Furthermore, if you anticipate visiting many of Los Angeles' top attractions, you should consider a traveler discount pass. Hence, check out the top things to do in L.A.

Go to a concert
There are a ton of show scenes in Los Angeles. We've recorded the features, yet you can find data about shows at the connections recorded beneath or click here to track down additional others.
Doobie Brothers- October second
Pixies- October third
Muse-October fourth
Wu-Tang Clan/Nas- October 4th
Kenny Loggins-October thirteenth
Amy Grant- October fourteenth
Florence and the Machine- October fourteenth
Lil Nas X- October 18th, 19th
Cypress Hill/Everlast/Haunted Hills-October twenty-ninth
Mark Anthony- October thirtieth
Go for sporting events
October is an Amazing month to watch baseball, soccer, or ladies' b-ball. Make sure to bite on the Amazingly popular Dodger Canine wiener when you visit Dodger Arena as you cheer on L.A.'s. Most loved ball club.

Check out the Sporting events in Los Angeles
L.A. Dodgers or Angels- Aril to October
LA. Sparks-May - October
Go to the Theater
The live performance center is something brilliant to appreciate while traveling. L.A. Has a couple of choices in October.
Jagged Litte Pill- October 1st, 2nd
Cats-October 4th - 16th
Ondara- October fifth
Oklahoma- October eighth
To kill a Mockingbird- October 25th - 30th
Tango the Musical- October twenty-eighth
Save cash with a Vacation Attraction Discount Pass
To explore, spend more time in L.A., and save a great deal while seeing the sights, consider buying a vacation place list pass. You'll pay one expense forthrightly and get a free or profoundly limited section into many of the city's most well-known attractions and activities.

Go to a Film Celebration
See beneath for a couple of October Film celebrations occurring in Los Angeles. No one can say if the movies you see on the celebration circuit will ultimately become famous.
Beyond Fest: September twenty-fourth - October tenth | The Egyptian Theater, Ero Theater, Mission Tiki Drive-in Theater
Hollywood Film festival: Dates not yet reported | TCL Chinese Theater
Awareness Film festival: October sixth - sixteenth | The Superb at L.A. Live | Live and online in 2022
ReelAbiltities Film festible| October 2022 dates not yet delivered
See a Live comedy Stand-Up Show
Los Angeles is home to renowned entertainers on the planet, and numerous others are attracted to act in the city over Time. Thus, considering October the for a visit can be the best time to visit Los Angeles, there are generally many great stand-up shows occurring in L.A. every month, and October is the same.
Here are the absolute most prominent entertainers booked to act in or around the City of Angeles this month:
Trixie Mattel | October twelfth
Lewis Dark | October fifteenth
Chelsea Overseer | October fourteenth
Joel McHale/Ken Jeong | October eighth
Food and Wine Celebration
Enjoy th seventh yearly food an,d wine celebration that happens on October second and third on the Newport Oceanside! The weekend incorporates north of 40 samplings from region eateries and culinary experts, north of 250 tastings from bottling works and wineries, private cook suppers, and considerably more.

Free things to do in October in LA
Los Angeles generally has free Events for th entire family to join in. Some of the events we have listed above are also free to attend!
Some of the free events in L.A. in October are as follows:
Avocado Fest
Pasadena Art Night
Fall Celebration at The First Ranchers Market
Day of the Dead
The Museum of contemporary art (MOCA)
Bottom Line
LA offers beautiful weather and unique fun activities in October. However, if you are wondering about the best month to visit Los Angeles, October would be an excellent time to be there. The LA is less crowded this month. You can plan your visit to L.A. by remembering all the details mentioned above, and if you are looking for more detail or have a query, go ahead and comment on your questions in our comment box. We will revert you with this.
Customer Reviews