Is it Better to Book Flights Last Minute?
04 Mar, 2021
Category:

Travel tips
Author:

Travomint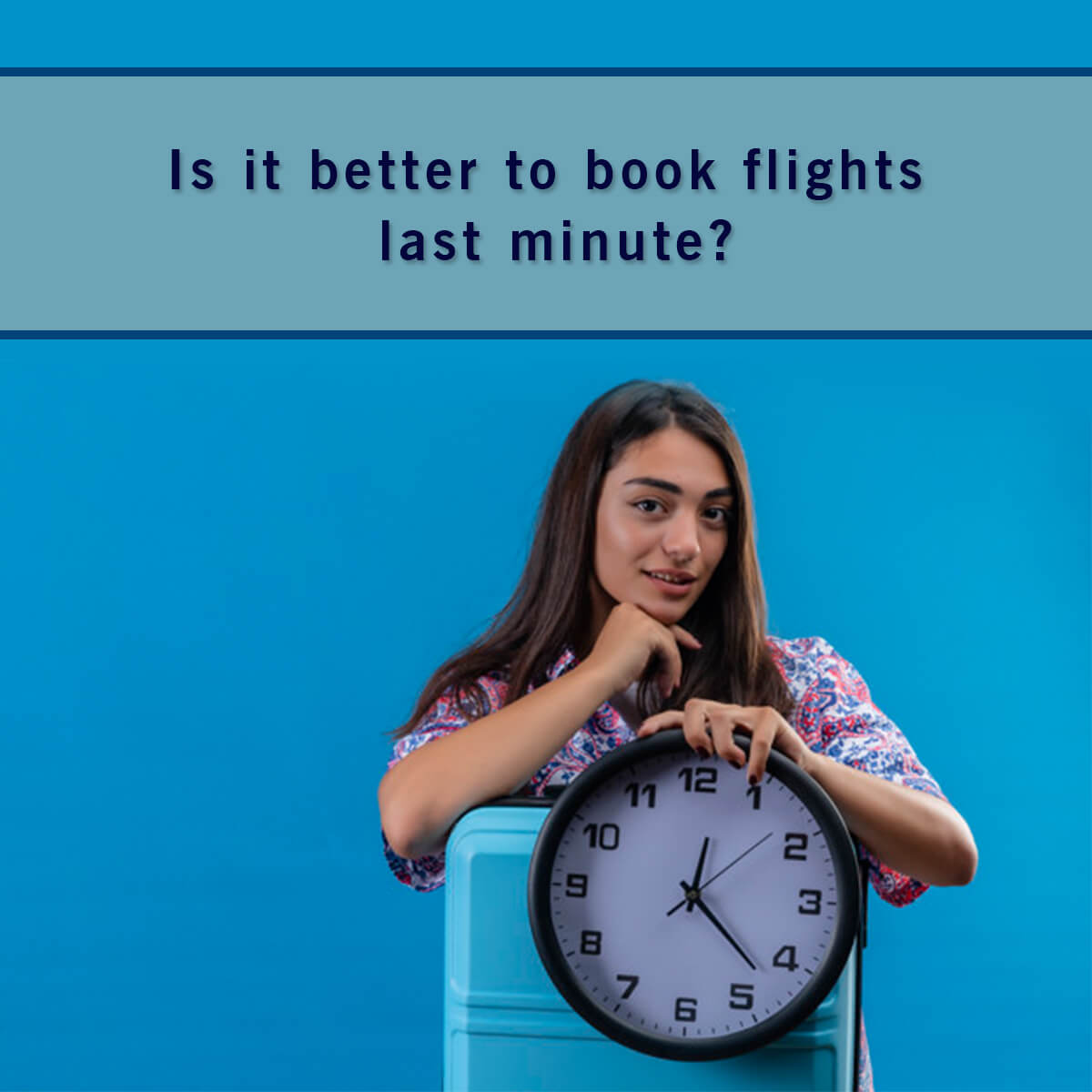 Is it better to book flights last minute?
Booking a flight ticket at a cheaper rate can definitely save your travel budget from shrinking. Before planning a trip or booking a flight many thoughts like: Is it better to book flights last minute? Or shall I book the ticket in advance, strike our minds. Here you will get answers to all your questions related to flight booking.
Is it better to book a flight ticket in advance?
Booking a flight ticket in advance will help you get the lowest fare possible for your flight ticket. Flight ticket rates increase with a decrease in the time left for departure. So, booking a flight ticket before 60 days of the actual departure will surely help you get the best deals on your flight ticket.
Is it beneficial to book a flight last minute?
Some airlines give great deals on last-minute flight bookings. So, if you are booking a last-minute flight ticket then you must confirm with your airlines about the deals they are giving on your itinerary. If the airline is giving some additional offers on last-minute flight booking then it will cost you cheaper than booking the ticket in advance.
How do I get last-minute deals on a flight booking?
Call the customer service number of your airline to confirm whether the airline is giving any last-minute deal on flight booking or not.
Become a member of the frequent flyer program to get great deals on your booking.
If you are still not sure about when to book your flight ticket to get great deals then you can contact the customer care service of the airlines you want to travel with to get detailed information about the deals and offers the airline is providing.
Customer Reviews