Indigo Flight Ticket Group Booking
20 Jul, 2021
Category:

Travel tips
Author:

Travomint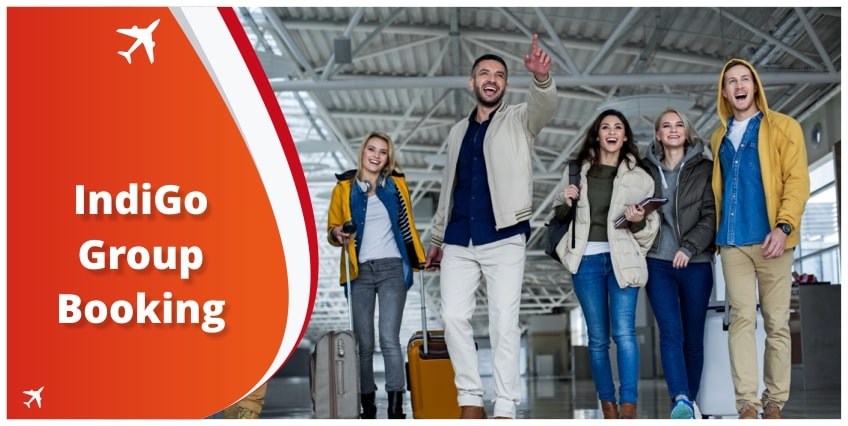 Indigo Flight Ticket Group Booking
Planning a vacation with friends and family? Why not try Group bookings at Indigo
Recreation in life by the means of vacations is possibly the coolest idea in the world. After months of toiling in the workplace if you get to hang out at some exquisite destination with your family and friends then you can call it heavens on Earth. Isn't it? If that be so then we suggest grab your luggage and head for one exclusive place on Earth and have fun. If you manage a group of 10 or more people with you then for your information you can go for Indigo Group booking.
Now you may ask what about the corporate sector. The corporate sector can go for Group tickets too. If there is an important meeting that needs to be attended by many of the corporate members of your organization then Group Bookings could be handy for you as well.
In this post we are going to share the details of Indigo Group bookings so that whenever you travel in a group you can opt to fly with Indigo at the most competitive prices and high quality service. Read on to find out more about it.
What is Group booking in Indigo Airlines?
By now, the Indigo airlines needs little introduction. This carrier is the most pocket friendly airline in the country and is being used for travelling by thousands of passengers on a daily basis. It not only covers many destinations, but also it covers some foreign destinations as well. When the normal fares are economical then it is quite obvious that the Indigo group bookings are also going to be lower than the competition.
In group bookings what happens is that you can book 10 or more tickets together in one go. You can also add names to the list of passengers in your group later. And in Indigo you can do so as late as only 7 days to the date of departure.
Can you get a group discount on Indigo flights
Of course yes! You can get a group discount on Indigo flights and there are customized fare quotes to provide you savings on the fares that are available. Currently they are offering heavy discounts on Indigo Group bookings. You can avail them now to save some money.
At times there are discounts that are being provided to people who are travelling. You can be on a lookout for these and plan your travel accordingly. The reason for that being huge savings. If you are travelling in a group of ten then even 10% to 20 % discount is a huge save.
How to book Indigo Group Flight tickets
In Indigo there is an interface employed for booking Group tickets. Follow the steps below for successfully Group booking your seats in the airline:
Check for availability of group booking for the given sector that you wish to fly
The price of the airfare varies at times with the timing of the flight you can find out the slot by checking the price attached to that slot
Go to the interface and select your preferred option
Make payment
There you go, once you make the payment, confirmation should come in your email.
Group booking is great if ten or more than ten people are flying at the same destination at the same time in the same flight and arriving too at the same place at the same time. So, if you see that you fit in the picture then go for Indigo Group Bookings now.
Customer Reviews