How do you make a reservation on a flight?
27 Jun, 2022
Category:

Travel tips
Author:

Travomint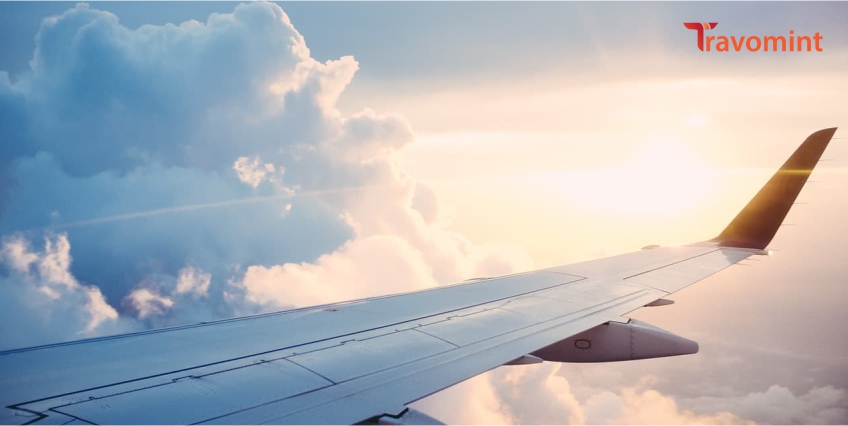 How do you make a reservation on a flight?
Low-cost reservations, process, and tips
The world can now connect better and faster because of aeroplanes. Whether carrying passengers or shipments, everything reaches its destination in mere hours. Even though air travel is prevalent, many people are yet to travel via flight.
Passengers who are new to the world of air travel, or people who have not been on a flight in a long while, might not understand how to make a reservation on a flight online. Ticketing counters are only available at airports and airline centres, usually far away from your home. So, if you need a step-by-step guide on reserving a low-cost flight seat, consider every word in this blog.
Steps to reserve your flight seat
Before you start to make a low-cost reservation, you need to understand the basic reservation steps involved. You can then select the low-cost paying option or learn tips on booking cheaper tickets at the end of this process. To reserve a seat or book a flight online, you must have a destination in mind.
You can start the process from the airline website or by dialing +1-802-341-3403. Every airline's website has a flight selection box on the homepage. On this page, look around for the origin and destination drop-downs.
Next, select the date for departure, one-way or round trip, no. of travelers, and then click search.
The website will show you all the flights available for the trip and the ticket fare. You can even filter the options based on your preferred airline, time of the day, price, number of stops, Etc.
To book a flight online, you then select the flight of your choice. Fill in the details, and then proceed to the payment page.
Once there, you will see a choice between 'Pay and confirm' and 'Hold the Flight.' The second option will hold your flight seat for a specific duration, and you only have to pay the holding amount; this is usually $5 to $75 based on the airline, class, and route you select.
You can select the first option, choose your preferred payment method, and complete the reservation.
Checking flight reservation
After the booking is complete, you might wonder from time to time, How do I check my flight reservation online? You need to revisit the same airline website, log in, and find the 'My Bookings' or 'Bookings and Reservations' title at the top of the airline webpage. Once you open this option, all your current and previous bookings will be displayed, along with their status, whether the flight is on-time, delayed, or cancelled. You will only need to fill in your ticket confirmation number and name to retrieve this information.
Flight reservation without paying for ticket fare
Now you may ask how to make a flight reservation without paying the hefty ticket fare. If you do not wish to pay the ticket fare immediately, you can always use the 'Hold my Reservation' option. The title may differ from airline to airline, but every airline gives the chance to hold your seat for a defined duration, under which you do not pay the actual ticket fare. You only pay the holding amount, usually from $5 to $75, and then you pay the remaining amount when you confirm this reservation later. Confirm your ticket within the duration.
Cheap flight ticket
Now your seat is reserved, so you can look for ways to book a cheap flight ticket to confirm your reservation. There are different ways to do it.
Get a miles membership. Memberships give you joining points; these bonus points are usually enough to get a 25% to 50% discount on your tickets, based on the type of membership you get. You can use these points on the payment page. Combine attributes and online bank payment to complete the process. You can combine points and money transfer methods to complete the process.
Book via travel agencies; they give good discounts and offers.
Book in incognito mode. The more you visit the site, the higher the prices get.
Another method to make cheap flight reservations is doing it on more affordable days. Every airline has days and months when the prices go significantly down. Find out these days and then reserve.
The airline and travel agency support teams can guide you further on making the most out of your reservation. They can guide you if you get stuck, make reservations on your behalf, and inform you about the latest offers and discounts.
Customer Reviews