How Do I Reserve a Flight Without Paying?
20 May, 2022
Category:

Travel tips
Author:

Travomint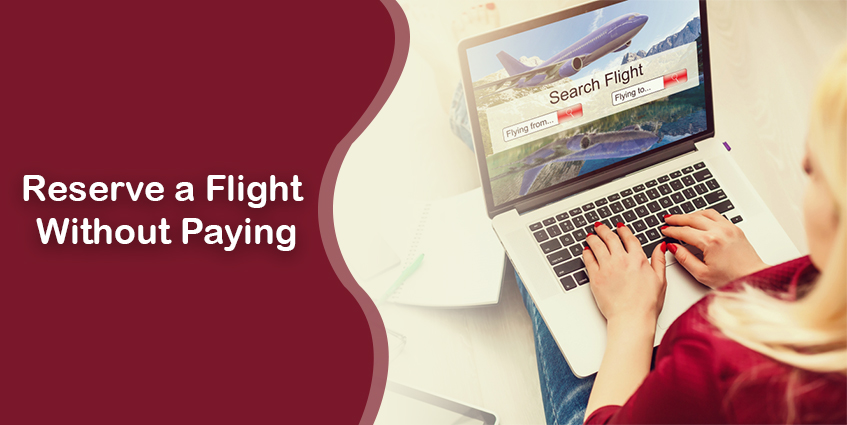 How Do I Reserve a Flight Without Paying?
When you plan for a journey, you need to take care of many factors involved in the trip. Even if the flight ticket is not costly, every other service, when added to your plan, eventually increases the cost of the trip.
People often wonder if it would be possible to get a service at a low cost or if there is a possibility to reserve a flight without paying, especially when you plan a trip with many people involved. Although it might sound impossible, there are ways to grant you this wish. To understand how you can get a flight ticket for free, you will need to consider some points.
Buy tickets through Miles programs
One of the best, and perhaps the only way to book a ticket for free or reserving them for free, is by becoming a loyalty member with the airline. Being an airline loyalty member does not mean you will get points only when you book a flight; these memberships grant you points on many services. So, you collect points, and when you wish to reserve a flight without paying, you simply redeem these points.
You can earn miles when you,
Choose an Airline: Some will give you more miles points than others.
Choose loyalty membership: Some airlines give more options to earn points and points per mile than others.
Shop at affiliated brands: Airlines not only partner with each other but also with other companies like diners, grocery stores, and shopping portals.
Car Rentals: Most of the car rentals you use are giving away miles points on their services.
Stay at partner hotels: Staying at a partner hotel is the second-best option to earn more points.
However, people who do not travel frequently, or don't have the means to avail the affiliated services, don't need to be disheartened because there are other ways to reserve cheap flight tickets without putting in much effort.
Book through a travel agency
There is a reason why there are so many travel agencies worldwide. Not only do they manage everything regarding our booking, but they also get you cheap tickets and services when it comes to air travel. Most agencies have tie-ups with airline companies, they bring in more customers, and the airline gives them more discounts than passengers who book themselves.
Both membership and travel agencies have pros and cons, but as far as cheap tickets are concerned, getting a membership is the best option for frequently flying passengers. In contrast, travel agencies are better for people who fly occasionally.
Other options for cheap flight tickets
Other options to book cheap flight tickets online are described in the following points.
If you want to book your ticket, then use incognito mode. This mode makes sure the cookies collected by the airline website do not increase the ticket price when you visit it often.
Book on cheap days, as most airlines have specific days when the ticket is cheaper.
Book in advance, as this will give you a wide range of prices and you can choose the cheapest one.
Use offer and discount codes.
Dummy tickets
Apart from these, if you are not sure whether you will fly or not, then there is no point in paying the full price. The airlines understand not everyone is sure about their trip, so you have the option to book flight ticket without paying the actual ticket price. This option usually comes in the form of a dummy ticket. Every airline gives the option to hold your seat for a specific time, and the seat holding price goes as low as $5.
While some airlines will hold your seat for 24 hours before selling it to another passenger, many hold it for 72 hours. Few airlines have the option to hold the seat for up to 11 months in advance, but they will sell it a few days before the scheduled departure if you don't confirm the ticket. Travel agencies can also help you to book flight ticket without paying, and the holding period will be more in such cases for the same airlines.
To understand the policies and other important criteria, passengers should directly contact the airline or travel agency and get a good understanding of their options before they confirm the booking.
Customer Reviews