How Do I Cancel My Vistara Flight?
25 Feb, 2021
Category:

Travel tips
Author:

Travomint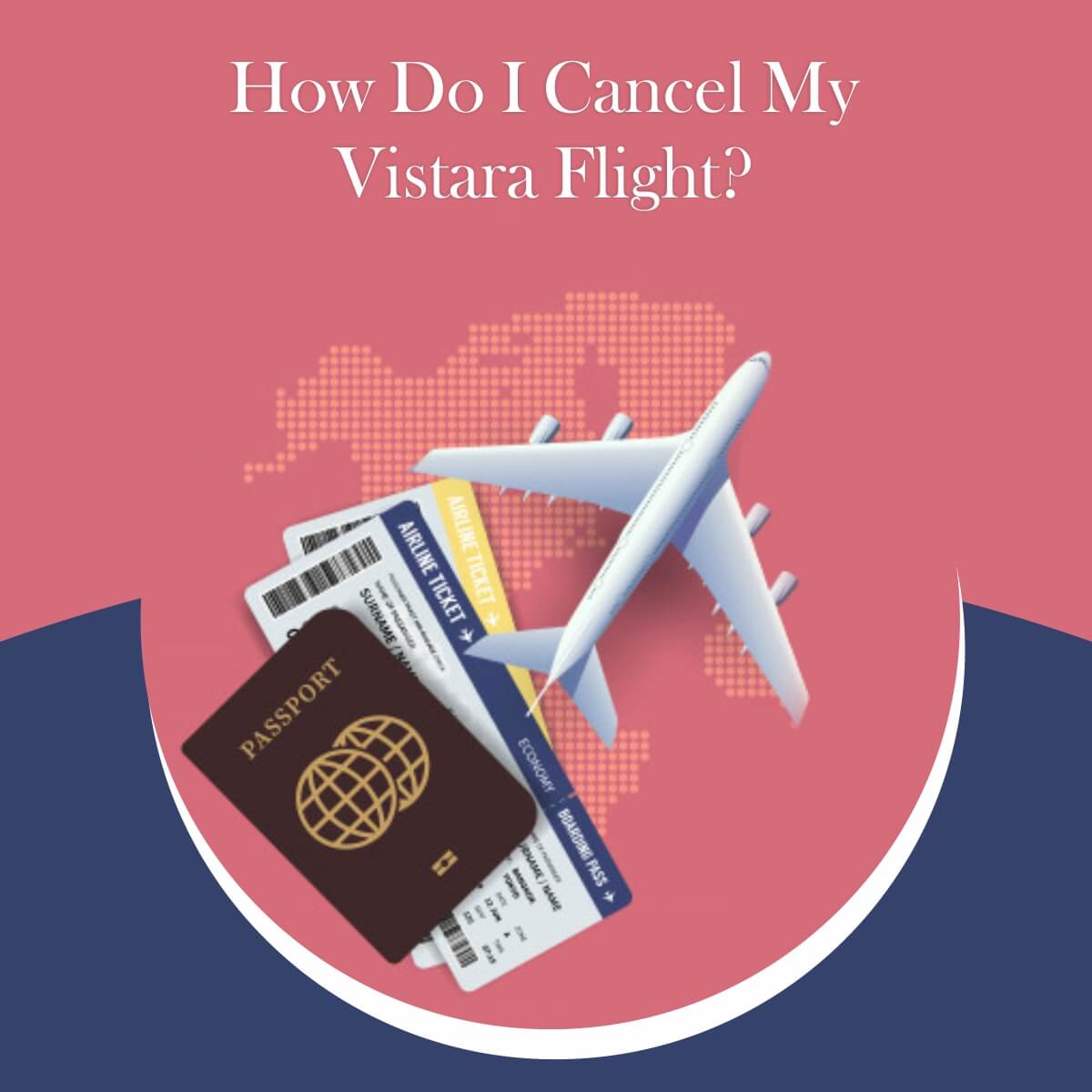 What is the process to cancel a flight on Vistara?
Do you need assistance to cancel your Vistara Airlines flight? Vistara Airlines gives travelers the option to cancel a flight in an emergency. A person can request a flight cancellation, when they cannot make the trip they were supposed to fly due to the occurrence of any sudden emergency.
How do I cancel my flight with Vistara?
If you are willing to know that how do I cancel my Vistara flight? Go through the details mentioned below.
Steps to cancel a flight on Vistara
Visit the Vistara website on a browser at first
Then navigate to the Manage My Booking tab from the home page
Next you require to enter your booking reference number in the assigned field
Then also type the last name of the passenger in the blank space
Hereafter press submit button to retrieve the list of your booked flights
Then navigate to the flight that you are no longer able to fly and pick the option to cancel
At last, Vistara will send a notification with your cancelled flight details
Vistara flight cancellation Policy
On Vistara, flight cancellation can only be done without charge within 24 hours of the original purchase for a flight scheduled to depart after 7 days.
In addition, flight cancellation on Vistara is also permitted after crossing the 24 hour time limit but in return for a fixed amount of cancellation charge.
Vistara allows to cancel a flight by calling the reservation center or through the official website.
Complete details about the Vistara flight cancellation policy, as well as the correct procedure to be followed to cancel a flight with them, are mentioned above. Besides, you can also get help regarding the flight cancellation on Vistara by making a phone call to customer care.
Everything You Should Know About Vistara Cancellation Charges
Vistara is a full-service airline of the country that covers many domestic as well as international places. They proffer one of the most efficient customer services and never back off when it comes to providing the additional benefits.
Though, every passenger does not book a flight to cancel them. But, in some conditions, the person has to cancel it. If you are about the cancel the ticket, then you must aware of the cancellation charges for Vistara.
What are the cancellation charges for Vistara?
Airlines do not charge for every type of cancellation. Though, there are some charges that we have described below along with the penalty for Cancelling a flight.
If you have canceled the tickets within 24 hours of purchasing and 7 days prior to the departure, then you can get the full refund without any cancellation charges
If the cancellation is made after or thereafter 24 hours of booking, then cancellation charges depend on the type of booking and class
If you have purchased the ticket of business, then you might have to pay the 3,500 INR per cancellation
If the ticket is business Flexi, then the charges may vary from 3000 to 3500 INR
If the ticket is for a domestic place and non-refundable, then cancellation may be equivalent to the tickets fare
In this way, flight cancellation charges Vistara will occur. You can see where you stand and what is the penalty for Cancelling a Vistara flight.
For unique cancellation or have any query, then you can visit the customer care team and get quick assistance.
Vistara Refund Policy Covid-19
How to get a refund of Covid-19 on Vistara Airlines? Learn its policy:
In the cancellation policy of Vistara Airlines, you can cancel a flight within 24 hours of the purchased ticket. If you cancel your ticket within 24 hours then you get a full refund of your ticket without any deduction of cancellation fees. Similarly, Vistara flights provide the most flexible benefits to their passengers throughout their booking. And also we keep in mind all the necessary precautionary measures so that we fight against Covid-19. Changing or canceling a ticket can be done with the help of the Vistara customer care center that offers a Vistara refund policy covid-19. Our services to our customers are the priority so that they can be safe in all manners.
To get refunds from Vistara you need to follow some key steps that will lead to getting refunds back:
Passengers can cancel their ticket either by calling to Vistara Airline call center or through the self-service portal of My bookings.
If the customer has canceled his/her Vistara airline ticket via the website or through the help of a call center then the customer is entitled to claim refunds for cancellation requests from portals.
For any reason, if Vistara Airlines suspends the flight, then also passengers have to claim for the refunds by initiating through cancellation request.
So, by following these steps you can get your refunds from Vistara Airlines. At Vistara Airlines passengers get refunds with ease & comfort. For further information about are Vistara flights refundable you can contact our customer care center which is active 24*7 for your query resolving.
Customer Reviews