How Do I Buy a Plane Ticket Online?
11 Nov, 2022
Category:

Travel tips
Author:

Travomint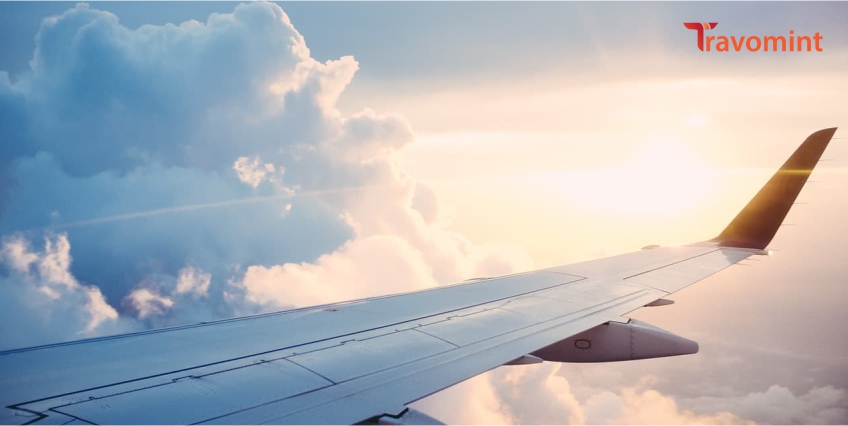 How Do I Buy a Plane Ticket Online?
Many passengers think that online plane ticket booking is somewhat complicated. But through this article, all passengers will know that they can buy a plane ticket online in very few simple steps. This article will help you to book your plane ticket online. Follow the instructions carefully.
The process to buy an online plane ticket:
Booking the plane ticket online is the most convenient way as you can book your ticket easily. You need to follow some steps below to book your plane ticket.
First, start looking for your ticket in advance. By booking a flight in advance, you will get your flight ticket at a lower rate, and also you can get your preferred flight. You will get your confirmed ticket. If you are booking an international flight, then it is suggested that you should book your flight in advance. And if you want a trip to a famous destination at a popular time, then you should book your flight in advance as you will get the confirmed ticket in advance.
Second, inquire about the airfare deal website. Before booking your ticket, you should check the airfare deal website, like the watchdog. This will help you get deals. You can easily take advantage of many deals.
Third, drop your trip details on an aggregator site. Visit the aggregator site, which helps you in searching multiple airlines. The aggregator site will show you lots of options for your requested destination. It depends on the site. Many aggregator sites will allow you to fill the multiple destinations.
Fourth, choose how many stops you wish to take. Many flights have their destination far away. Then, it includes stopovers; sometimes, it includes changing planes.
Fifth, select via the airline's website. When you find your best trip, select it on the aggregator site and go to the airline's direct website to book the ticket.
Sixth, select your seat. Many airlines allow you to choose a seat at the time of booking, make sure you are selecting the seats for all the passengers you are looking for.
Seventh,decide whether to make it a package or not. At the end of your booking process, the airline will give you an option of add-ons, through which you can book hotels or rent a car on rent.
Eighth, Appeal for special accommodations. If you need any special accommodations for your flight, such as a wheelchair, etc., then you can request it at the time of booking.
Ninth, choose if you need insurance or not. When booking, you will also provide an option to add insurance. Go through the fine print and decide whether you need insurance.
Finally, book your ticket on the airline's website, confirm your trip information, make the payment and check all your information.
Eleventh, at last, grab your confirmation and receipt. After making the full booking, you will receive a confirmation in your mail.
Is It Cheaper to Buy a Plane Ticket Online or at the Airport?
To get the cheapest ticket, you should book a flight ticket online. If you buy your ticket online, you will also enjoy many free deals and can book your ticket in advance and quickly. You can easily compare many airlines before booking.
Customer Reviews