How Can I Avoid Paying for Seat Selection?
23 Feb, 2021
Category:

Travel tips
Author:

Travomint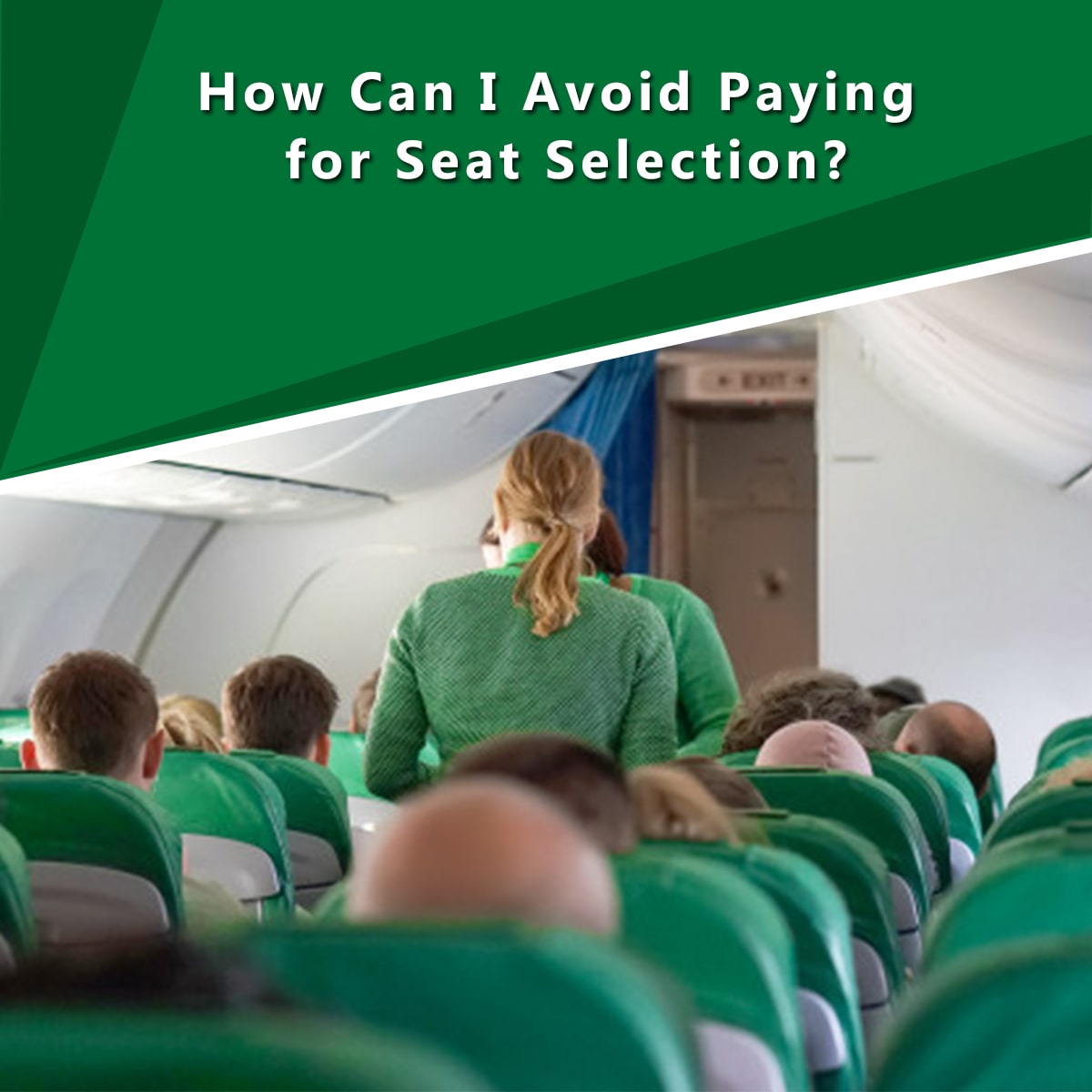 How Can We Prevent Ourselves from Paying for Seat Selection?
It is true that there are certain travel agents who share all the information regarding cheap flights with their users on daily basis Things like fare, plus bag, plus seat and plus food are not included on the first costing of the flight that you see. This article is going to throw some light on how can I avoid paying for seat selection.
It is a myth in the heads of the customers that they have to pay an extra amount for seat selection. Although some airlines do want us to pay an extra amount to choose a certain seat to fly with them, but this article is going to tell you the tips to prevent paying for seat selection.
Ways to Avoid Paying for Seat Selection
There can be a lot of ways to avoid paying for seat selection. Read ahead for detailed information.
1. An early check-in would help.
There can't be any guarantees, but many airlines say that their booking systems will always try to seat those who booked together with each other.2. The last minute check-in.Airlines don't really sell their seats – the ones with extra legroom. Although there are no guarantees, the left over seats, they may be handed to those who check in last.
2. You should be able to sit with a child while travelling
British Airways, TUI, Virgin Atlantic, Air France, KLM and Thomas Cook guarantee that the children under the age of 12 years will sit with an adult.
3. Allocation of seats or free selection of seats in case of Disabled people
The people with reduced mobility, disabilities, and difficulties with communication should have the right to special assistance when travelling.
These are the tips on How to Avoid Seat Selection Fees.
Customer Reviews