Do flight prices go down at night?
01 Mar, 2021
Category:

Travel tips
Author:

Travomint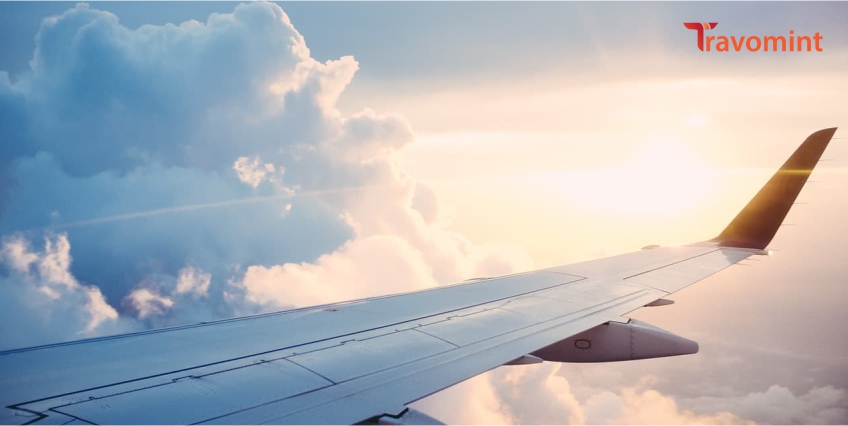 Do flight prices go down at night?
Many passengers look for a way to get the flight at a minimum price. However, by following some tips and hacks one can get low-fare tickets. And a major one is to book a ticket in advance, but not every person prefers this.
There are many such situations that occur when need to move quickly and make a last-minute reservation. In that period, they look for cheap flights. It has been noticed that flight prices go down at night. Though, many people find it hard to believe it. We have mentioned the reasons below.
Reasons Why Prices Go Down During the Night?
1. Booking Searches Are Low
It is quite obvious that based on searches, airlines vary their prices. At midnight, fewer people are willing to open sites and book tickets. This drops down the overall price of the ticket and you can get the ticket at a very affordable price by dialing 1-802-341-3403.
To save more money, you can use incognito mode or hide your searches. On based on your searches, airlines may increase the price. So try to avoid multiple searches and get the low fare tickets.
2. No Peak Season
However, during the peak season, no matter when you book a ticket, the price may be high as compared to the normal days. If you want to save money, then going with the no-peak season would be a great choice.
If you book the flight on Tuesday's midnight, then you can save 10% of the fare. On this day, you can get affordable tickets by calling at 1-802-341-3403. At midnight, fewer people travel and there is low last-minute reservation so to fill them, they release multiple offers. With these discounts, you can set aside some amount.
3. A Large Number Of Departures
There are different kinds of flights, like long-haul flights, and short-haul flights. Most of them are connecting one and direct. So it depends on the destinations. Most of the flights are depart during the nights.
These flights may be domestic or international ones. During this period, you can get the best price ticket without paying much. You can use the miles or points to secure the reservation. Due to this large number of departure, you can have the different flights to compare. You can do this online and choose one that is suitable for you or meeting the expectations.
4. Availability Of Seats Are Large In Number
When there is no peak season, then flights have multiple vacant seats. Even it applies to all classes. If you want to travel apart from the economy, then you can freely choose the class and uplift the traveling experience.
Though there will be some price difference, you can have them at a lower price. It is something that is not possible all the time. You can avail of this for a certain period. Most of the time, it is recommended to book last minute flights. This can make a huge difference.
These are the causes that reduce the price of the ticket at night down especially at midnight. You can follow these techniques and book low-fare tickets. For more information, you can interact with the support team of the particular airlines.
Why do flight prices change overnight?
Many times you must have noticed a huge drop in prices of flight tickets overnight. But have you ever thought about the reason behind the drop in flight prices?
Here you will get to know the reason behind these huge price drops in flight ticket rates.
Why do the prices drop?
The airlines set up a good fare amount by keeping two things in mind- the passengers can afford to fly with them and all their expenses are justified by earning enough from the fare. So the prices are set according to these points and the reason behind huge drops are given below:
The flight is not fully occupied: Airlines sell tickets at a cheaper rate if the flight is not fully occupied and still a number of seats are left vacant. To attract the last minute plan makers to book their flight with them airlines set the prices at their lowest rate. This is the reason why last-minute flight bookings are sometimes cheaper than bookings done in advance.

Real-time bookings and cancellations: This also happens due to some complex software used by some airlines. If a ticket is canceled close to the departure date then the software will automatically reduce the price and will show you the flight ticket at its lowest rate.
Sometimes it also happens due to weekdays or if it is a Tuesday then also you will be able to see the flight tickets at its lowest prices. You can also take advantage of the price drop to book cheap flights online by keeping a check on the price drops regularly. This will surely help you save a lot on your flight booking.
Customer Reviews