Can i get a full refund if i cancel my flight?
29 Nov, 2022
Category:

Travel tips
Author:

Travomint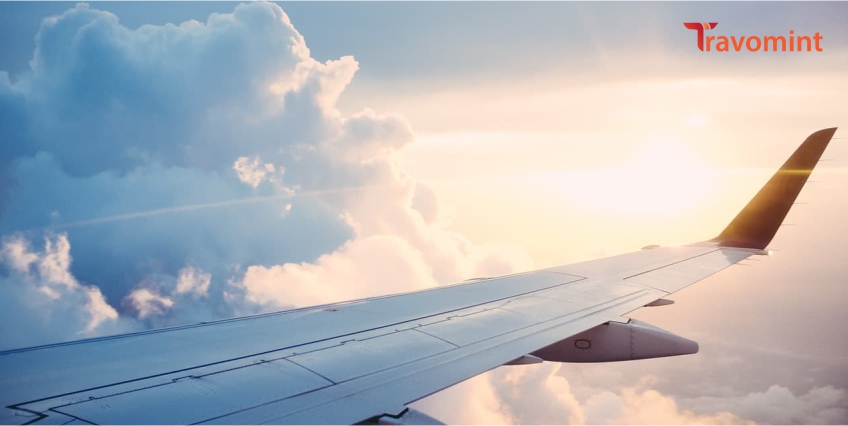 Can I get a full refund if I cancel my flight?
Flight is usually booked in advance because it might be costlier if a reservation is made urgently. But they are various reasons why a flight has to be canceled by passengers. These reasons can be:
Death of loved ones like a husband or immediate family.
Change in the business plans or holiday plans.
Sometimes, a reservation is made with a name that doesn't match a passport, and airline policies don't permit changing the name. Passengers have to cancel the flight and rebook their flight.
Flights are canceled due to severe technical or weather issues.
Flyers cancel their flights if they face any of such issues. Can I get a full refund? This is the question you are asking before cancellation your next flight. Don't worry flight cancellation and refund queries are shared. Keep reading to remove your doubts.
Flight cancellation and refund policies
Travelers can cancel their flight whenever they need to as per their suitability. Airlines allow passengers to call off flights. Check the terms and guidelines:
Most airlines don't charge any fee if flights are canceled within the 24-hour of buying the tickets. Furthermore, the flight departure schedule must be 7 days or more. If the flight departure is early, a certain amount will be deducted, and the rest will be transferred to your account.
After 24 hours, passengers have to pay a fee that varies from airline to airline, deciding on the factors like destination, dates, and ticket type.
Depending on your ticket- refundable or non-refundable, passengers get a refund either credited to their bank account or credited as vouchers that can be used later to buy the tickets.
Flyers have to cancel their flight. Once the flight is canceled, you receive confirmation mail about the same. After that, they can apply for a refund. Some airlines permit you to request a refund online, or for others, you need to contact customer support.
If you haven't booked your flight from the airline, you have to contact the party from where you booked the flight for a refund.
For more details, you can refer to your confirmation ticket or the website/ customer support of that particular airline.
How to cancel my flight?
There are ways to cancel your flight: online mode, talking to customer agents, and reaching the ticket counter the airline. Follow your comfortable medium to cancel my flight:
Visit the official website of the airline.
Select Manage my booking/my trips.
Share your details, ticket number and last name.
Check the details of your ticket and select the cancel flight option.
Cancel your flight through Customer Support: Flyers can get assistance from customer agents if they need to cancel their flights. Check the customer service on the website to talk to the airline and share your details like name and booking confirmation number to cancel your flight.
Cancel your flight through Ticket counter: You have to visit the airline helpdesk at the airport. And share your details, and they will cancel your flight.
Now you can apply for a refund. However, check the policy, passengers can request online to get a refund or contact the airline's customer support. Different airlines have different policies connect via the contact number for emergency.
Customer Reviews